Jan Groth
Jan Groth (1938-2022) was a leading artist of his generation in Scandinavia, with numerous exhibitions in museums and institutions throughout the world. Through his long artistic practice, Groth exclusively and continuously explored the relationship between the line and the picture plane. First and foremost making drawings executed with crayon on paper, but also monumental tapestries that were made in collaboration with his former partner Benedikte Groth (1933-2015) in Copenhagen.
In the late 1980s he brought the line into three-dimensional space with bronze sculptures spanning the intimate scale of the drawings, to the monumental in several public works. Groth literally wove together the immediate with the gradual; the drawing on paper extracted in an instant was through a labour-intensive process transcribed into the structure of the tapestry, and through meticulous manipulation of wax in his models for bronze sculptures. His artistic idiom could be described as restrained expressionism, with a profound sensibility wherein the line's seemingly seismographic recordings appear to visualise nuances and energies registered from within.
His latest institutional solo exhibitions include "Linear Tapestries", Minneapolis Institute of Art in 2018 and The Festival Exhibition in Bergen Kunsthall in 2017. His works are represented in the collections of numerous museums around the world, among others: The Museum of Modern Art, New York, The Art Institute of Chicago, Louisiana Museum of Modern Art, Humlebæk, Denmark, The Tate Gallery, London, England, Musée National d´Art Moderne, Centre Georges Pompidou, Paris, Moderna Museet, Stockholm, The National Museum of Art, Architecture and Design, Oslo.
Biography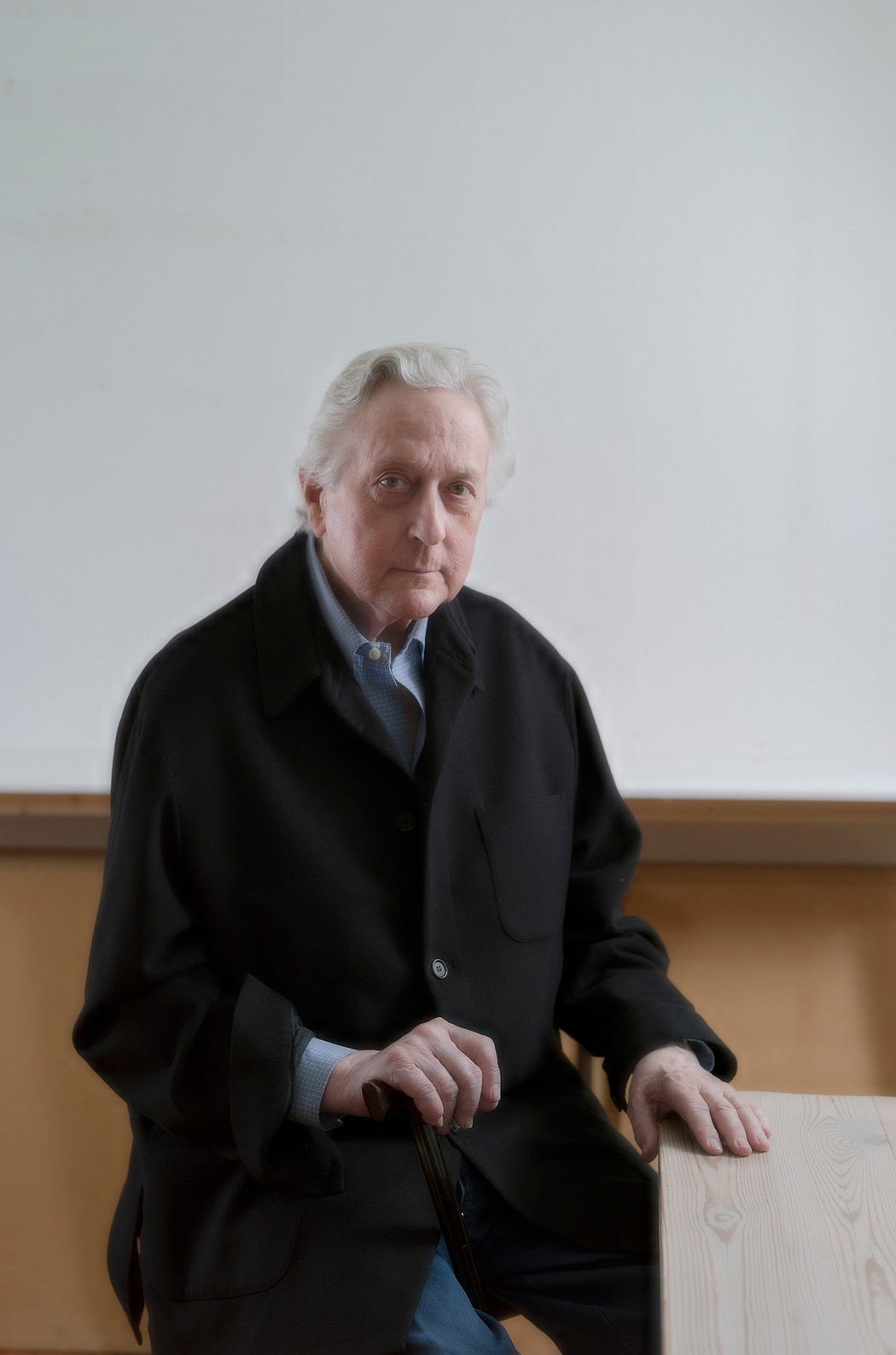 Jan Groth was born 1938 in Stavanger, Norway and died 2022 in Oslo, Norway, where he lived and worked for the last 20 years.
Artist's homepage
Ikon – Jan Groth – NRK TV
Bibliography
EDUCATION
1956 – 1958 Various preparatory Art Schools in Denmark
1960 – 1961 Affiliated with the tapestry studio "de Uil", Amsterdam, Holland
SELECTED SOLO EXHIBITIONS
2022 Jan Groth In Memoriam / Drawings, Sculptures, Tapestry and Wall Drawing, Galleri Riis, Oslo
2022 Forløp og volum, Stavanger Kunstmuseum, Stavanger, Norway
2021 Sandefjord Kunstforening, Sandefjord, Norway2020Glogerfestival Exhibition, Kongsberg Kunstforening, Kongsberg, Norway
2019 Signs and Figures, Galleri Riis, Oslo
2018 Linear Tapestries, Minneapolis Institute of Art, Minneapolis, Minnesota
2017 The Bundle, Wall Drawings and Other Recent Works, Galleri Riis, Oslo
2017 The Festival Exhibition 2017, Bergen Kunsthall, Bergen
2015 Sign – Drawing, Tapestry, Sculpture, Chart Art Fair, Copenhagen
2015 In between – liberation the line, Galleri Riis, Stockholm
2013 Galleri Ismene, Trondheim
2012 New Drawings, Galleri Riis, Oslo
2009 Traces and Spaces, Henie Onstad Art Centre, Høvikodden, Norway
2009 Drammens Museum, Drammen, Norway
2006 Galleri Riis, Oslo
2006 The Art Museum of Northern Norway, Tromsø, Norway
2002 Dagali Museum, Geilo
2002 Hallingdal Folkemuseum, Nesbyen
2002 Logendalen Folkemuseum, Kongsberg
2001 Hara Museum ARC, Japan
2001 Sign, The National Museum of Art, Architecture and Design, Oslo
1997 Amos Anderson Art Museum, Helsinki, Finland
1995 Rogaland Museum of Fine Arts, Stavanger, Norway
1993 Trondhjems Kunstforening, Trondheim, Norway
1992 Fundacion San Telmo, Buenos Aires, Argentina
1991 Nantenshi Gallery, Tokyo, Japan
1990 Diane Brown Gallery, New York, USA
1990 The National Museum of Art, Architecture and Design, Oslo
1989 Porin Taidemuseo, Pori, Finland
1989 Jan Groth: Drawings 1975-1985, La Jolla Museum of Contemporary Art, San Diego
1988 Hara Museum of Contemporary Art, Tokyo, Japan
1988 Jan Groth, Nantenshi Gallery, Tokyo, Japan
1988 Jan Groth: Tapestries 1981-1988, Randers Kunstmuseum, Randers, Denmark
1988 Jan Groth: Tapestries 1982-1988, Galleri Riis, Oslo
1986 Moderna Museet, Stockholm
1986 Solomon R. Guggenheim Museum, New York
1986 Jan Groth, Marian Goodman Gallery, New York
1985 Galleri Riis, Oslo
1983 Marian Goodman Gallery, New York
1981 Wadsworth Athenum, Hartford, USA
1981 Jan Groth, Twenty years of tapestries and drawings, Nordjyllands Kunstmuseum, Aalborg, Denmark
1980 Museum of Modern Art, Oxford, England
1980 Jan Groth, Recent Works. Betty Parsons Gallery, New York
1979 Staatliche Kunsthalle, Baden-Baden, Germany
1979 Städtlische Galerie im Lenbachaus, München, Germany
1979 Aarhus Kunstmuseum, Denmark
1979 Liljevalchs Konsthall, Stockholm, Sweden
1978 Jan Groth, Thematic drawings, Henie Onstad Art Centre, Høvikodden, Norway
1976 Musée d´Art Moderne de la Ville de Paris, France
1975 Louisiana Museum of Modern Art, Humlebæk, Denmark
1974 Henie Onstad Art Centre, Høvikodden, Norway
1973 The Art Institute of Chicago, USA
1972 Betty Parsons Gallery, New York
SELECTED GROUP EXHIBITIONS
2018 Light Lines: The Art of Jan Groth, Inger Johanne Grytting, and Thomas Pihl, Scandinavia House, New York
2016 Jan Groth, Matias Faldbakken, Fredrik Værslev, Galleri Riis, Stockholm
2014 Take Form (with Kristina Matousch, Lisa Tan and Eline Mugaas), Galleri Riis, Stockholm
2013 Jan Groth + Tone Vigeland, The Vigeland Museum, Oslo
2011 Parallels, Northern Norway Art Museum, Tromsø, Norway
2006 An Atlas of Drawings, Museum of Modern Art, New York
2003 Dialogo/Dialog, Museu do Arte Moderna, Rio de Janeiro, Brazil
2002 Jan Groth, Stein Rønning, Heidi Skjerve, Kjell Bjørgeengen, Stavanger Art Museum, Norway
199779/97 Visual Arts Gallery, New York
1997 Erling Neby Collection, Pori Art Museum, Finland
1995 Matrix is 20, Wadsworth Atheneum, Hartford, Connecticut, USA
1986 New Visions in Contemporary Art, The RSM-Company Collection Cincinnati Art Museum, Cincinnati, USA
1978 20th Century Drawings, The Art Institute of Chicago, USA
SELECTED PUBLIC COLLECTIONS
The Solomon R. Guggenheim Museum, New York
The Metropolitan Museum of Art, New York
The Museum of Modern Art, New York
The Art Institute of Chicago
Walker Art Center, Minneapolis
National Gallery of Art, Washington
Waldsworth Athenum, HartfordBusch-Reisinger Museum, Cambridge, USA
National Gallery of Denmark/Statens Museum for Kunst, Copenhagen, Denmark
Louisiana Museum of Modern Art, Humlebæk, Denmark
Musée des Beaux Arts, Montreal, Canada
Art Gallery of Ontario, Toronto, Canada
Henie Onstad Art Centre, Høvikodden, Norway
The National Museum of Art, Architecture and Design, Oslo
Nationalmuseum, Stockholm, Sweden
Musée National d´Art Moderne, Centre Georges Pompidou, Paris, France
Graphische Sammlung Albertina, Vienna, Austria
Museum am Ostwall, Dortmund, Germany
Kunstmuseum Luzern, Luzern, Switzerland
Kunstmuseum Bern, Switzerland
Amos Andersons Art Museum, Helsinki, Finland
Museum of Modern Art, Oxford, England
The Tate Gallery, London, England
Stedelijk Museum, Amsterdam, Holland
The Museum of Modern Art, Toyama, Japan
Whitney Museum of American Art, New York, USA
Oslo Kommune Kunstsamling, Oslo, Norway
KORO, Norway
Stavanger Kunstmuseum, Stavanger, Norway