Jan Groth
New works
August 24 – October 01, 2006, Oslo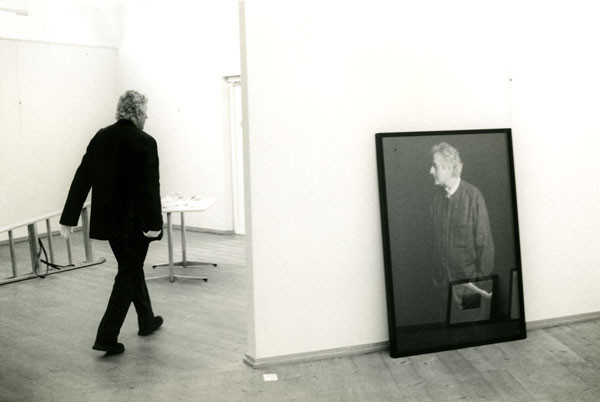 On Thursday, August 24th, Galleri Riis has the pleasure of opening an exhibition with new works by Jan Groth. This is our 8th exhibition with Groth since our first in 1985.
In his long oevre Groth has continually explored and focused on the line against the surface. The line activates and defines the surface, and creates different illusions of space – black line against white paper, in his drawings, and white line against black textile, in his tapestries. In 1988 he made the line three-dimensional – in dark patinated bronze sculptures presented against the white gallery wall. In all of Groth's works, small differences and nuances are the artistic means in an expression that ranges from the expressive to the contemplative, from the intimate to the monumental.
After many years based in New York, where he also taught at the School of Visual Arts, Groth now lives and works in Oslo and Dagali.
For over 40 years he has had a workshop and a unique collaboration with his former wife, Benedikte Groth, in Copenhagen. Together, they have produced the monumental tapestries which are central in his work.
In this exhibition, we present the last tapestry that will be produced, since the workshop will be dissolved. The tapestry is 220 × 445 cm, and has been under production the last 2 years.
Since establishing his studio in Oslo four years ago, Groth has again started working with modelled sculptures cast in bronze. This exhibition is comprised of these works– along with the large tapestry – as well as a selection of both larger and smaller new drawings.
This summer in New York, Groth is represented in the Museum of Modern Art's current exhibition, "Transforming Chronologies: An Atlas of Drawings", with drawings from the museum's collection.
This autumn he will also show a selection of monumental sculptures in the Art Museum of Northern Norway, in Tromsø.
Jan Groth will be present in the gallery in the days before the opening, and will be available by appointment. Contact the gallery for more information.