Jan Groth
Sign - Drawing, Tapestry, Sculpture
August 21 – August 23, 2015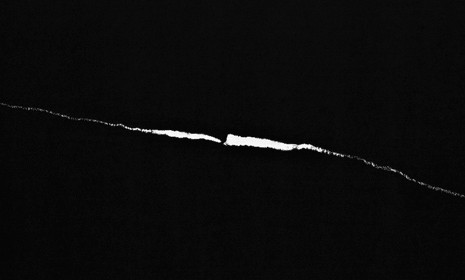 For CHART 2015 we are proud to present a selection of masterworks by Jan Groth.
The exhibition will encompass drawings, sculptures and tapestry from the past 25 years.
Considered the foremost Norwegian artist of his generation, Jan Groth (b.1938 in Stavanger, Norway) has through his long artistic practice, exclusively and continuously explored the relationship between line and picture plane. First and foremost in drawings executed with crayon on paper, but also in monumental tapestries made in collaboration with Benedikte Groth in Copenhagen. Since the late 1980´s he has also brought the line into three-dimensional space with bronze sculptures spanning the intimate scale of the drawings to the monumentality of public works. Groth's works literally weaves together the immediate with the gradual; the drawing on paper extracted in an instance is through a highly labour-intensive process transcribed into the structure of the tapestry. His artistic idiom can be described as restrained expressionism, always with a profound sensibility wherein the line's seemingly seismographic recordings appear to visualize nuances and energies registered from deep within. Recent smaller drawings resemble signs from an arcane language. Three decades have passed since his extensive solo exhibition at the Guggenheim Museum in New York in 1986. Exhibited extensively since, his influence and presence in the art world both in the Nordic countries and internationally, confirms his position as an important Scandinavian artist of our time.
Incidentally, «Forårsudstillingen» in 1958 at Charlottenborg marked Jan Groth's debut as an artist, 6 decades ago.