Jan Groth
Fredrik Værslev
Matias Faldbakken
He is left handed and walks with a cane
September 03 – October 01, 2016, Stockholm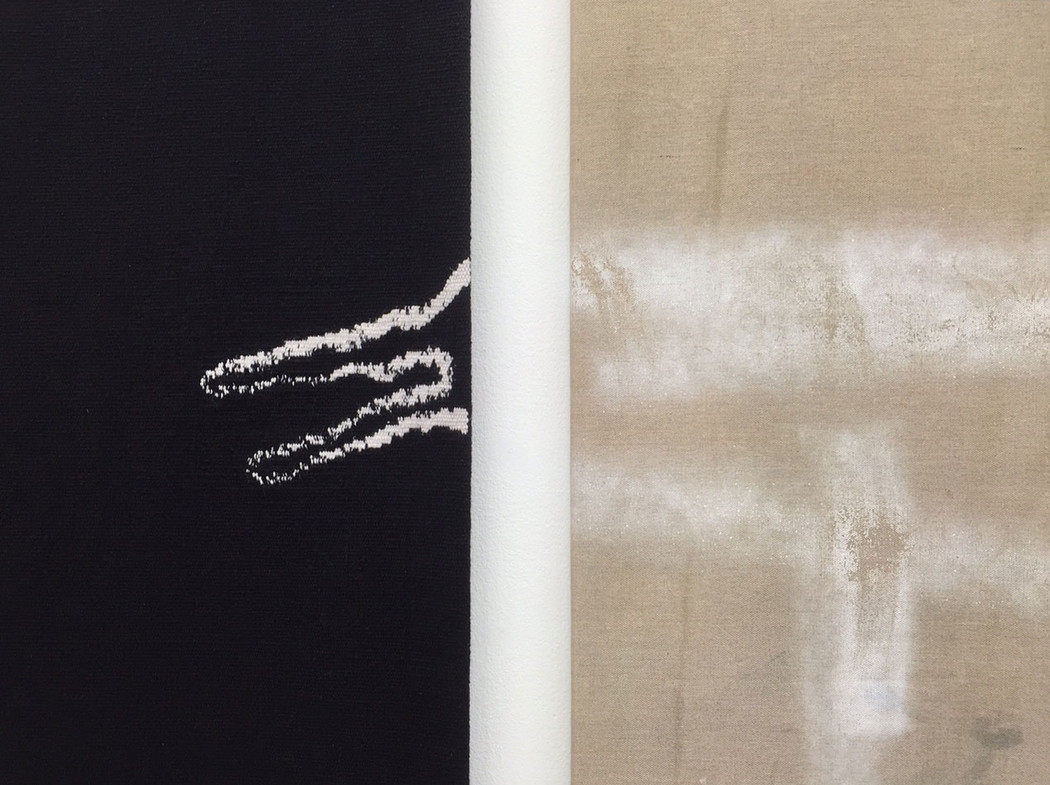 Opening reception Saturday September 3 from 12-16
Three tapestries from the 1970's by Jan Groth.
Two recent paintings by Fredrik Værslev.
One new VHS tape measure-work by Matias Faldbakken.
The basal gesture in the tapestries of Jan Groth challenges the slow motion of the medium itself.
The elaborate tapestry production contrasts the easy-going but profound approach of Faldbakken's measure-work.
Værslev's works on display, with their effortless aura, are results of methodical production, involving painting-machines and sartorial skills.
A three-way tip o' the hat, this exhibition is both a conversation and a collaboration between the artists.
Using as its starting point three large tapestries by Jan Groth from the 1970's – the decade of the younger artists's birth – Faldbakken and Værslev present works that connect to and interact with the monumental black field and looped lines of Groth.
The exhibition title, lifted from a FBI APB, serves as an opening paragraph for this undertaking of expanding space.
Jan Groth (b. 1938 in Stavanger) Lives and works in Oslo. He is a leading artist of his generation in Scandinavia, with numerous exhibitions in museums and institutions throughout the world. In 2017 he will be the Festival Artist in Bergen Kunsthall.
Matias Faldbakken (b. 1973 in Hobro) has this year shown new works at Paula Cooper Gallery in New York and Galerie Eva Presenhuber in Zurich. He is currently participating in the 11th Gwangju Biennial.
Fredrik Værslev (b.1979 in Moss) Lives and works in Vestfossen and Drammen. He was this year's Festival Artist in Bergen Kunsthall and has upcoming exhibitions at Kunsthal Aarhus, Gió Marconi, Milan, Le Consortium, Dijon and Andrew Kreps Gallery in New York.