Jan Groth
Jan Groth In Memoriam / Drawings, Sculptures, Tapestry and Wall Drawing
May 12 – June 18, 2022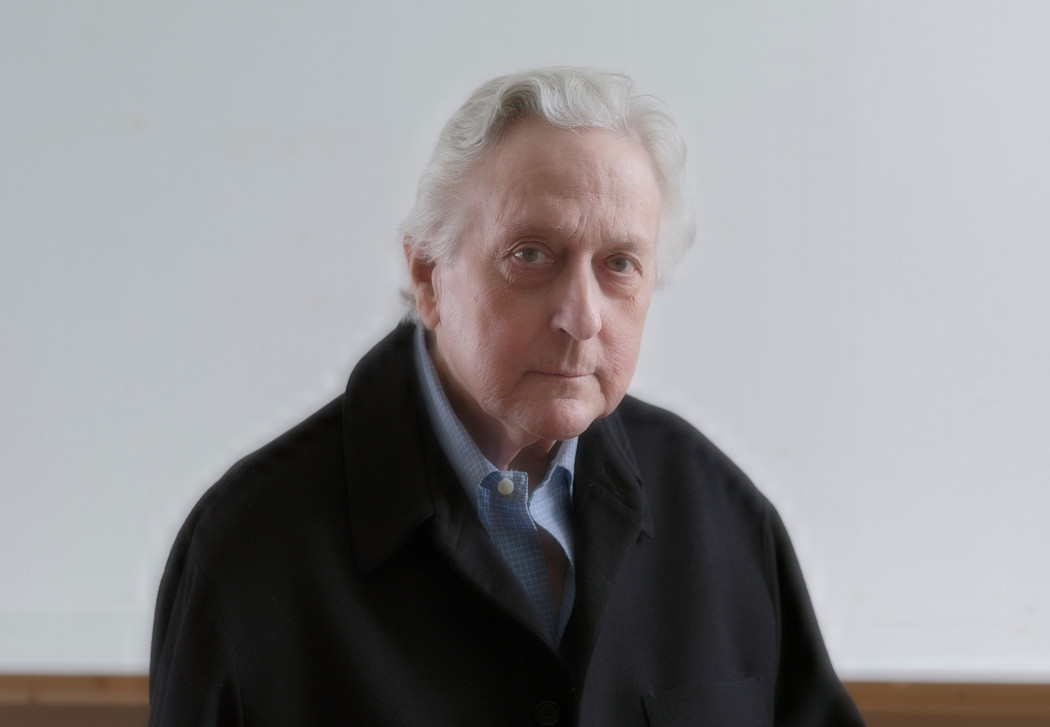 Open by appointment through July 1.
(Scroll down for Norwegian).
When Jan Groth passed away on March 2 of this year, he was in the process of finalizing plans for a new exhibition at Galleri Riis. His idea was to make a wall drawing for each of the gallery spaces' eight corners, in a continuous and all encompassing sequence. As we have followed this process, it was clear that he was about to make yet another artistic breakthrough.
In the late 1980s, Groth lifted the drawn line from the picture plane and into the exhibition space as sculptures, modelled in wax and cast in bronze, and 10 years ago he made his first attempts at transferring the line directly to the walls of the exhibition space. Now, we could again sense how his artistic vision was about to manifest itself in a bold and powerful expression, executed with conviction and curiosity, after 60 years of artistic practice.
Since the first in 1985, Galleri Riis has had the pleasure of hosting 15 solo exhibitions with Jan Groth. This has been a great privilege, for which we are deeply grateful. We have also collaborated on his exhibitions and projects elsewhere, large and small, and have experienced his sincere commitment to all of them. His loyalty, generosity and attention towards friends, colleagues, and collaborators was outstanding, as was his wisdom.
Sadly, Jan was unable to complete his project for Galleri Riis. Instead, we will remember him with a selection of works from more than 50 years; tapestries, drawings and sculptures, and the unveiling of one of his latest works, a new wall drawing for Galleri Riis.
Stavanger Art Museum is currently showing the exhibition, Jan Groth, Course and Volume, until September 4, 2022. In connection with the exhibition, the museum will publish a monograph on Jan Groth and his work.
…
Da Jan Groth gikk bort den 2. mars i år, var han i ferd med å legge siste hånd på arbeidet med en ny utstilling i Galleri Riis.
Hans idé var å lage en veggtegning til hvert av gallerirommenes åtte hjørner. Det skulle oppleves som et sammenhengende og omsluttende forløp gjennom galleriets arkitektur. For oss som fulgte dette arbeidet stod det klart at han var i ferd med å gjøre nok et kunstnerisk gjennombrudd.
På slutten av 1980-tallet løftet han streken ut av tegningens bildeflate og inn i rommet som skulptur, og for 10 år siden startet forsøkene med å overføre streken direkte til arkitekturens flater. En prosess som ledet frem til de monumentale veggtegningene som ble vist under festspillutstillingen i Bergen Kunsthall i 2017.
Nå kunne vi fornemme hvordan hans utrettelige kunstneriske fordypning igjen skulle manifestere seg i et nytt, dristig og kraftfullt grep, utført med den overbevisning og sikkerhet som følger av mer enn 60 års kunstnerisk virksomhet.
Galleri Riis har hatt gleden av å lage 15 separatutstillinger med Jan Groth, siden den første i 1985. Det har vært et stort privilegium, som vi er dypt takknemlige for.
Vi har også kunnet delta i arbeidet med hans utstillinger og prosjekter andre steder, store som små, og oppleve hans dype engasjement for de alle. Hans oppmerksomhet, generøsitet og lojalitet til venner, kollegaer og samarbeidspartnere var enestående, og hans visdom like så.
Denne gangen rakk ikke Jan å ferdigstille sitt prosjekt for Galleri Riis. I stedet skal vi minnes ham med utvalgte verker fra en omfattede produksjon gjennom mer enn 50 år. Gobeliner, tegninger og skulpturer, og den første visningen av et av hans seneste verk, en veggtegning for Galleri Riis.
I Stavanger Kunstmuseum vises nå utstillingen Jan Groth, Forløp og volum, til og med den 4. september. I forbindelse med utstillingen vil museet publisere en monografi over Jan Groths kunstnerskap.