Jan Groth
New Drawings
August 28 – September 21, 2003, Oslo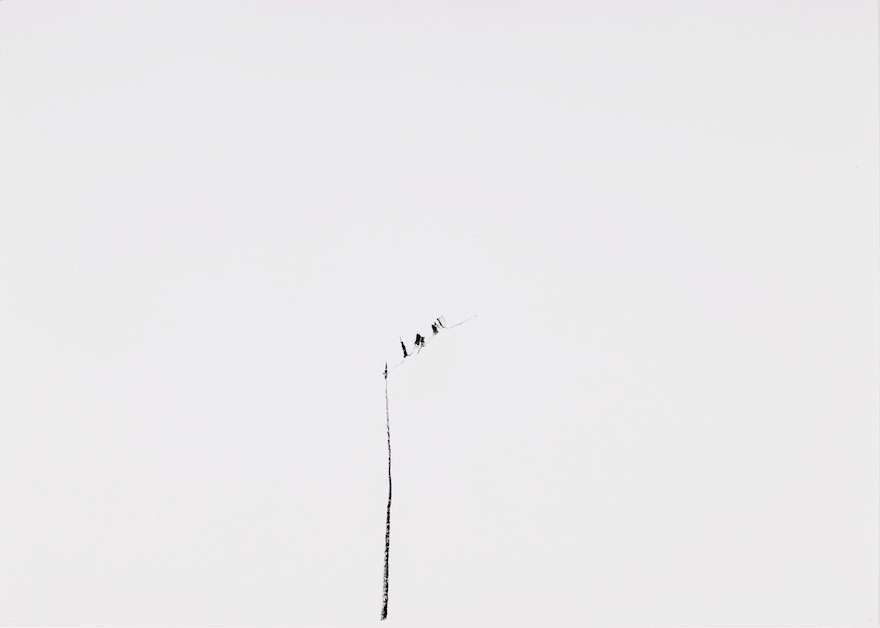 Thursday August 28th we will open an exhibition of new drawings by Jan Groth. This will be our seventh with Groth, since the first in 1985.
Jan Groth has the past 10 years been very productive. His drawings have been through many phases within their genre, expanded with the smaller, so-called "Alphabet"-drawings. His focus has been on the intensified concentration on the expression of the line in drawings, tapestries, and in small bronze sculptures.
After having lived in New York for a longer period, Groth returned home a year ago. He lives and works in Oslo and Dagali, and keeps a studio in Copenhagen for the tapestries, which continue to be made in unique collaboration with Bendikte Groth.
The past year, Groth has focused on the larger drawings, and a selection of these are featured here. In addition to the concentrated expression of the presentation of drawings in the exhibition rooms, we present a large sculpture from the beginning of the 1990s in our project room, and a smaller tapestry from 2002 in our library.
The public could experience the full scale of Jan Groth's oevre of 40 years in the autumn of 2001, when the Museum of Contemporary Art in Oslo presented the exhibition "Sign", simultanously as Karin Hellandsjø's important monograph with the same title was published. In 2002, Groth was honored for his artistic endeavours when he, along with Tone Vigeland, was awarded the Anders Jahre Cultural prize and the same year was given the title of Commandor of the Order of St. Olav.