Marijke van Warmerdam
Marijke van Warmerdam (b. 1959, The Netherlands) first garnered international attention at the Venice Biennial in 1995 with her short film loops portraying the beauty in simple movements and everyday actions. Although she utilizes a variety of media including photography, sculpture, and sound installations, she is best known for her short, looped films; 'I especially like art when it's mixed with life. Art can give life a twist, and the other way around', she observes. Marijke van Warmerdam does not tell stories in her works, but relies on the visual power of the motif: a hat dancing in the wind, a drop of milk slowly dissolving in a glass of water, a girl doing a handstand or a red suitcase sliding down a snowy mountain. She makes use of image constructions – such as dramatic shifts of scale, doubling, reflection, rhythmic repetition, or surprising juxtapositions – which provide an open and unexpected perspective. In doing so, she draws attention to the beauty of trivialities; the fleeting moments gone in the blink of an eye. In her exhibitions the films are often shown on hanging screens which enables the spectator to experience several works simultaneously. Marijke van Warmerdam has participated in numerous international exhibitions, such as the Sydney, Berlin, Gwangju, and Venice Biennials, and Documenta X. She has had major solo exhibitions at the Van Abbemuseum in Eindhoven, the ICA in Boston, MAC in Marseille and The State Hermitage Museum in St. Petersburg. A retrospective of her work has been shown at Museum Boijmans Van Beuningen in Rotterdam, Serralves Museum of Contemporary Art in Porto and the Kunsthalle Düsseldorf.
Her work is represented in prominent collections such as the Centre Pompidou, Paris, Sammlung Hoffman, Berlin, The National Museum of Art, Architecture and Design, Oslo and Stedelijk Museum, Amsterdam. Marijke van Warmerdam is a regular advisor at the Rijksakademie van beeldende kunsten in Amsterdam and Professor of Art at the Staatliche Akademie der Bildenden Künste in Karlsruhe.
Biography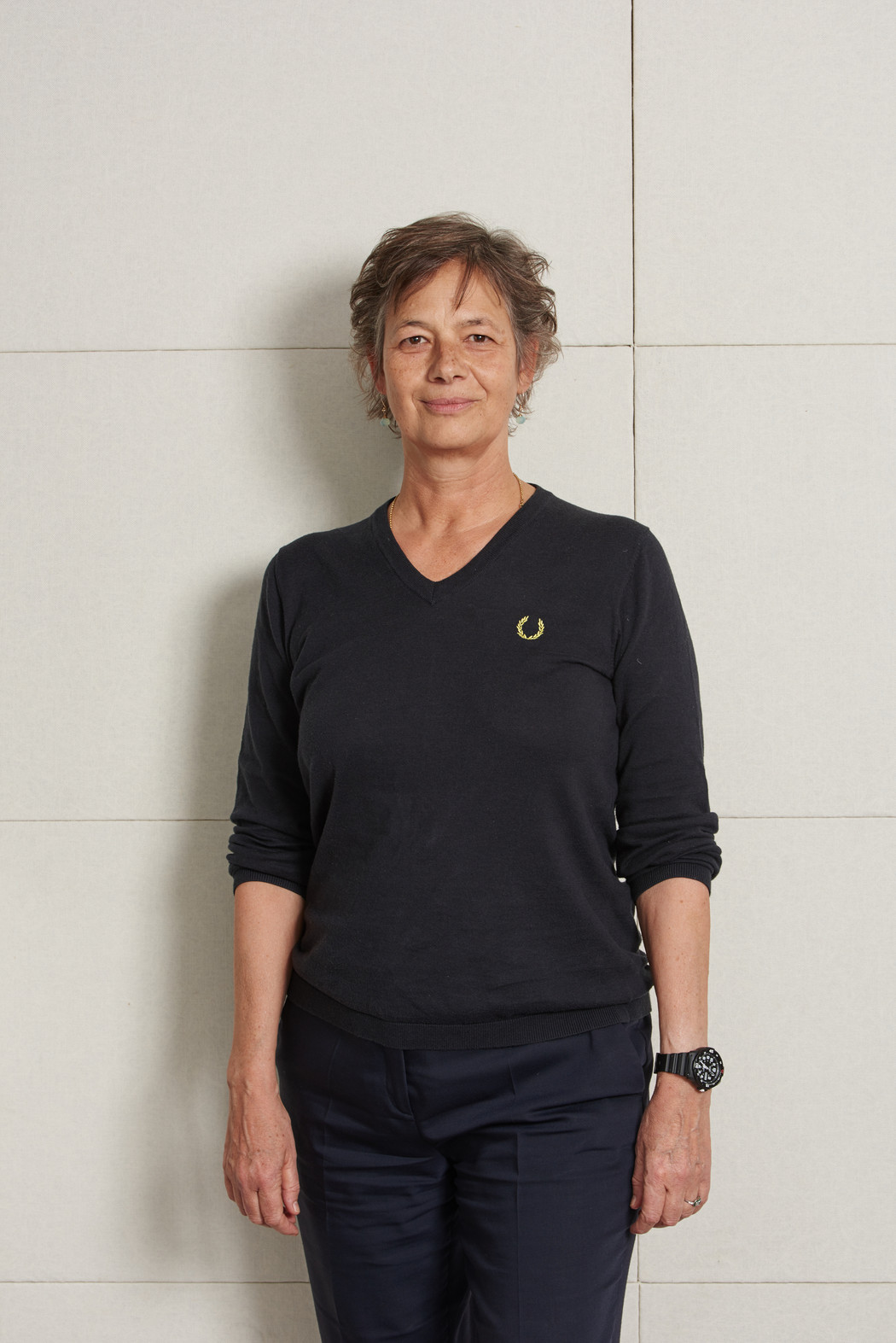 Born in 1959 in Nieuwer Amstel, Netherlands
Lives and works in Amsterdam and Kalsruhe
SELECTED SOLO EXHIBITIONS
2022 Then, now, and then, Landhuis Oud Amelisweerd / Centraal Museum Utrecht, The Netherlands
2020 Wind, Magasin III Jaffa, Tel Aviv, Israel
2017 Overlap, Galleri Riis, Oslo
2014 Na­heb­ei in der Fer­ne, Kunsthalle Düsseldorf, Düsseldorf, Germany
2014 Time is Ticking, Transformer Hall, General Staff Building, Saint Petersburg, Russia
2013 Outside, Galleria Estrany-De la Mota, Barcelona, Spain
2013 Open, Galleri Riis, Stockholm, Sweden
2012 Haru, Taka Ishii Gallery, Tokyo, Japan
2011 Close by in the distance, Museum Boijmans Van Beuningen, Rotterdam
2011 Another Day. Galleri Riis, Oslo, Norway
2011 Marijke van Warmerdam, Magasin 3, Stockholm
2011 Another day, La Fabrica, Madrid, Spain
2009 The Flower Show, Georg Kargl Box, Vienna
2006 First drop, IKON Gallery, Birmingham, England
2006 Ici et d'ici peu, MAC, Marseille, France
2005 The stick, the splash and the light, CCA, Kytakyushu, Japan
2005 Wonder boven wonder, Galerie van Gelder, Amsterdam
2005 Sikt, The National Museum of Art, Architecture and Design, Oslo
2004 Prospect, S.M.A.K., Ghent, Belgium
2002 Ça change, Galerie Emmanuel Perrotin, Paris, France
2000 It crossed my mind, Kunsthalle Nuremberg, Germany
2000 Echo, echo, Lisson Gallery, London, England
2000 7 thoughts, ICA, Boston, USA
1999 à vent, Frac Languedoc-Roussillon, Montpellier, France
1998 Lila la la, Daadgalerie, Berlin, Germany
1998 Og, og, Galleri Riis, Oslo
1998 Galerie Micheline Szwajcer, Antwerp, Belgium
1997 Bonjour, bon echo, Centre d'Art Contemporain, Fribourg, Switzerland
1997 Enkel, dubbel, dwars, Stedelijk Van Abbemuseum, Eindhoven
1996 Marijke van Warmerdam, Wiener Secession, Vienna, Austria
1996 Jack Tilton Gallery, Project Room, New York, USA
1995 Venice Biennial, Venice, Italy, with Marlene Dumas and Maria Roosen
1995 La fille aux crêpes, Galerie van Gelder, Amsterdam
SELECTED GROUP EXHIBITIONS
2021 A Quiet Spring Wanders Through the Apartment, Magasin III Museum for Contemporary Art, Stockholm
2020 Boijmans Ahoy drive-thru museum, Rotterdam Ahoy, Rotterdam
2018 Nieuw Amsterdams Peil (NAP), Annet Gelink Gallery, Amsterdam, Netherlands
2016 Say it with flowers! – Flowers and artificial nature since 1960, Museum Schloss Moyland, Bedburg-Hau, Germany
2016 Excitement – exhibition by Rudi Fuchs, Stedelijk Museum Amsterdam, Amsterdam, Netherlands
2016 The Power of the Avant-Garde – Now and Then, BOZAR – Centre for Fine Arts, Brussels, Belgium
2016 14-18. Rupture or Continuity? at Royal Museums of Fine Arts of Belgium, Brussels, Belgium
2015 Silence out loud, Museum Kranenburgh, Bergen, Netherlands
2014 cycle Des histoires sans fin, séquence printemps 2014, Mamco, Geneva, Switzerland
2013 Art Unlimited, Art Basel, Basel, Switzerland
2013 Back and forth, South London Gallery, London, UK
2012 La la la human steps, Istanbul Modern Sanat Müzesi, Istanbul, Turkey
2012 Tappeti volanti, Accademia di Francia a Roma Villa Medici, Rome, Italy
2012 Think of this as a window, Museo d'Arte Lugano, Lugano, Switzerland
2011 I promise to love you, Kunsthal, Rotterdam
2008 Dauerausstellung neu geordnet, Städtische Galerie, Karlsruhe, Germany
2008 Moments in Time, De Witte Zaal, Gent, Belgium
2008 Sonsbeek '08 – Grandeur, International Sculpture Exhibition, Park Sonsbeek, Arnhem, Netherlands
2005 Art Unlimited, Art Basel, Basel, Switzerland
2004 150 Jahren, Jubiläumausstellung, Staatliche Akademie der Bildende Künste, Karlsruhe, Germany
2002 Life in a Glass House, Stedelijk Museum, Amsterdam
2000 Quotidiana, Castello di Rivoli, Turin
1998 Berlin/Berlin, Berlin Biennale, Berlin
1998 Every day, Biennale of Sydney, Sydney
1997 Documenta X, Kassel
1996 Sublieme vormen met zicht vanaf 5m, Stedelijk Museum, Amsterdam
1995 Kwangju Biennale, Kwangju, South Korea
SELECTED PUBLIC COLLECTIONS
Castello di Rivoli, Turin, Italy
Sammlung Hoffman, Berlin, Germany
MAC, Marseille, France
MUDAM / Museé d'Art Moderne Grand-Duc Jean, Luxembourg
Musée Centre George Pompidou, Paris, France
Huis Marseille, Amsterdam, Netherlands
The National Museum of Art, Architecure and Design, Oslo, Norway
Magasin III Museum & Foundation for Contemporary Art, Stockholm
FRAC-Bretagne, Châteaugiron, France
21st Century Museum of Modern Art, Kanazawa, Japan
Museum voor Schone Kunsten, Brussels, Belgium
Museum Ludwig, Cologne, Germany
Migros Museum, Zurich, Switzerland
MuHKA, Antwerp, Belgium
Stedelijk Vanabbemuseum, Eindhoven, Netherlands
Stedelijk Museum, Amsterdam, Netherlands