Lisa Tan
Lisa Tan (born 1973, Syracuse, NY, USA) lives in Stockholm. Her work is imbued with personal narrative and marked by material and conceptual precision. Video, installation, text, sculpture, drawing, photography, performance, other gestures, are the different forms her work has taken. The complexities of individual subjectivity and the formation of the self occupy her, as she often turns to literature and the history of photography to contemplate how a person's relationship to the world and to others is shaped.
Recent solo exhibitions of Lisa Tan's work include Accelerator, Stockholm University (2023), The Athenaeum, University of Georgia, Lamar Dodd School of Art (2022) and Kunsthall Trondheim (2017). She has participated in the group exhibitions, 84 Steps, curated by Sofía Hernández Chong Cuy, Rosa de Graaf at Kunstinstituut Melly, Rotterdam (2022), Komunikazioa (in)komunikazioa, curated by Oier Etxeberria at Tabakalera in San Sebastian (2021), the 11th Göteborg International Biennial for Contemporary Art curated by Lisa Rosendahl (2021), Artists' Film International at Whitechapel Gallery in London (2020), An Inventory of Shimmers, MIT List Center (2017), Why Not Ask Again?, 11th Shanghai Biennale (2016), Surround Audience, Triennial exhibition at the New Museum (2015). Her work is in the collections of Moderna Museet, Stockholm, Malmö Konstmuseum, the City of Oslo's public art collection, Coleção Moraes-Barbosa, São Paulo, and Artium the Museum of Contemporary Art of the Basque Country, Vitoria-Gasteiz.
She is currently Professor of Art in the Master's program at Konstfack University of the Arts, Crafts and Design. She received a MFA from the University of Southern California (USC) in Los Angeles (2001), a PhD from Valand Academy, University of Gothenburg (2015).
Biography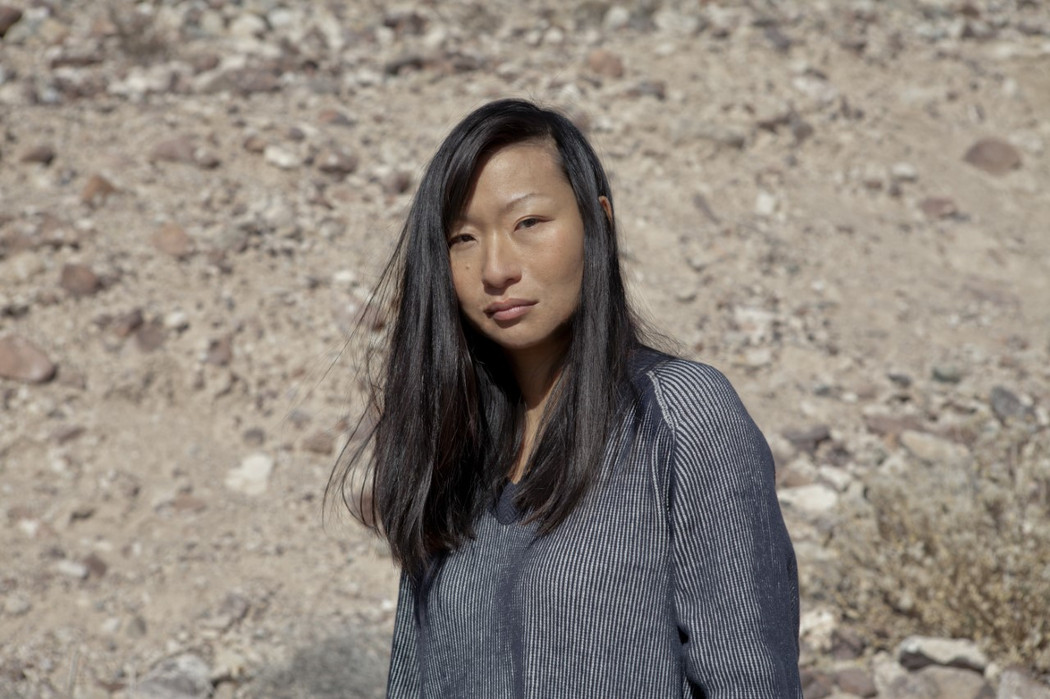 Born 1973 in Syracuse, NY, USA
Lives and works in Stockholm, Sweden
EDUCATION
2010-2015 PhD, Valand Academy, University of Gothenburg, Sweden
1999-2001 MFA, University of Southern California (USC), Los Angeles, CA
1992-1996 BA, University of Texas at El Paso, El Paso, TX
SELECTED SOLO EXHIBITIONS
2023 Dodge and/or Burn, Accelerator, Stockholm University, Sweden
2022 The Athenaeum, Athens, GA, USA
2019 My Pictures of You, Galleri Riis, Oslo
2017 Notes from Underground, Kunsthall Trondheim, Trondheim, Norway
2016 Sunsets, Notes From Underground, Waves, Galleri Riis, Oslo
2015 For every word has its own shadow, Galleri Riis, Stockholm
2014 Sunsets, Museum of Contemporary Art Santa Barbara, Santa Barbara, CA
2012 Sunsets, Galerie VidalCuglietta, Brussels, Belgium
2011 What follows is an ordinary situation, an episode to be related and forgotten, Andreas Grimm München, Munich, Germany
2011 Two Birds, Eighty Mountains and a Portrait of the Artist, Arthouse at the Jones Center, Austin, TX
2010 Les Samouraïs, FDC Satellite, Brussels, Belgium
2009 Language Barrier, El Centro Cultural Montehermoso, Vitoria-Gasteiz, Spain
2008 Moving a Mountain, D'Amelio Terras, New York, NY
2007 The Baudelaire Itineraries, Andreas Grimm, Munich, Germany
2006 One Night Stand, curated by Lauri Firstenberg, LA><ART, Los Angeles, CA
2006 Lisa Tan, Grimm Rosenfeld, New York
2005 Lisa Tan, Grimm Rosenfeld, Munich
SELECTED GROUP EXHIBITIONS
2023 Splendid Silent Sun, Vällingby Centrum, Stockholm, Sweden
2021-2022 84 Steps, Kunstinstituut, Rotterdam
2021 Komunikazio-inkomunikazio, Tabakalera International Centre for Contemporary Culture, San Sebastian, Spain
2021 The Ghost Ship and the Sea Change, GIBCA, Gothenburg, Sweden
2019 Oslo Biennial First Edition 2019-2024, Oslo
2017 An Inventory of Shimmers: Objects of Intimacy in Contemporary Art, MIT List Center, Boston, MA
2016 11th Shanghai Biennale, curated by Raqs Media Collective
2016 Descent, curated by Charlotte Ickes, Institute of Contemporary Art Philadelphia, Philadelphia, PA
2016 Strange Oscillations and Vibrations of Sympathy, curated by Kendra Paitz, University Art Galleries of Illinois State University, Normal, IL
2015 Surround Audience, curators Lauren Cornell Ryan Trecartin, The New Museum Triennial, New York, NY
2015 Black Box 2.0 Film festival, curated by Anne Couillaud and Julia Fryett, Seattle, WA
2014 The Mind Was Dreaming. The World Was Its Dream. curated by Paula Naughton, Temple Bar Gallery + Studios, Dublin, Ireland
2014 Take Form, Galleri Riis, Stockholm, Sweden
2013 Just what is it that makes today so familiar, so uneasy? curators Bassam El Baroni, Eva González-Sancho, Anne Szefer Karlsen, Lofoten International Arts Festival, Svolvaer, Norway
2013 Cimetière d'Ixelles, co-curated by Lisa Oppenheim and Lisa Tan, with Helena Almeida, Germaine Kruip, Jochen Lempert, Alexandra Leykauf, and Eva Löfdahl, Art in General, New York, NY
2013 On the Passage of a Few, Simon Preston Gallery, New York, NY
2013 Duets, curated by Carolina Grau, Cristina Guerra Contemporary Art, Lisbon, Portugal
2013 Thinking and Speaking, curated by Stephanie Hessler, Galerie Nordenhake, Stockholm, Sweden
2013 A nonspatial continuum, Schleicher/Lange, Berlin, Germany
2012 A man is walking down the street, curated by Luiza Teixeira de Freitas and Thom O'Nions, Cristina Guerra Contemporary Art, Lisbon, Portugal
2012 Le prince des rayons, Galerie VidalCuglietta, Brussels, Belgium
2012 Shiver in the Shift, curated by Eva González-Sancho, Parra & Romero, Madrid, Spain
2012 The Revolution Must be Made Little by Little, Part 1 and Part 4, curated by Jacopo Crivelli Visconti, Raquel Arnaud, São Paulo, Brazil
2011 An extended exhibition for a transition function, Hilary Crisp, London, UK
2011 Llama 2, Galeria Nuno Centeno, Porto, Portugal
2011 Ex-libris, Galerie VidalCuglietta, Brussels, Belgium
2010 Llama, Ana Cardoso, Matt Keegan, Lisa Tan, Amy Granat, Lisa Oppenheim, Conduits, Milan, Italy
2010 Kierkegaard's Walk, curated by Jacopo Crivelli Visconti, Galeria Marília Razuk, São Paulo, Brazil
2010 Signs of Life, Richard Telles Fine Art, Los Angeles, CA
2010 Time's Arrow, curated by Ben Loveless, Galerie Nordenhake, Stockholm, Sweden
2010 Sur le Dandysme, Centro Galego de Arte Contemporáneo, Santiago de Compostela, Spain
2010 For a Brief Time Only at a Location Near You, curated by David Horvitz, Golden Parachutes, Berlin, Germany
2009 Private View II, Andreas Grimm München, Munich, Germany
2009 There is No(w) Romanticism, curated by Lilou Vidal, Galerie Les filles du Calvaire, Brussels, Belgium
2009 On the Beaten Path: Exposition d'œuvres de la collection du Frac Bourgogne, Espace Georges Brassens, Talant, France
2009 STILL / MOVING / STILL, curated by Marc Glöde, Cultuurcentrum Knokke-Heist, Belgium
2009 House Call, curated by Piper Marshall and Alex Gartenfeld, Three's Company, New York, NY
2008 Sturm und Drang, Galerie Kamm, Berlin, Germany
2008 Archeology of Longings, curated by Sofia Hernandez, Kadist Art Foundation, Paris, France
2008 Nina in Position, curated by Jeffrey Uslip, Artists Space, New York, NY
2006 Local Transit, curated by Brian Butler and Christian Rattemeyer, Artspace, Auckland, New Zealand, Artists Space, New York, NY
2005 Happenstance, curated by Lauri Firstenberg, Harris Lieberman, New York, NY
2004 Based on a True Story, curated by Christian Rattemeyer, Artists Space, New York, NY
2004 Mind Over Manner, Grimm, Rosenfeld, Munich, Germany
2003 Game Over, Grimm, Rosenfeld, Munich, Germany