Paul Osipow
New paintings
October 06 – October 28, 2007, Oslo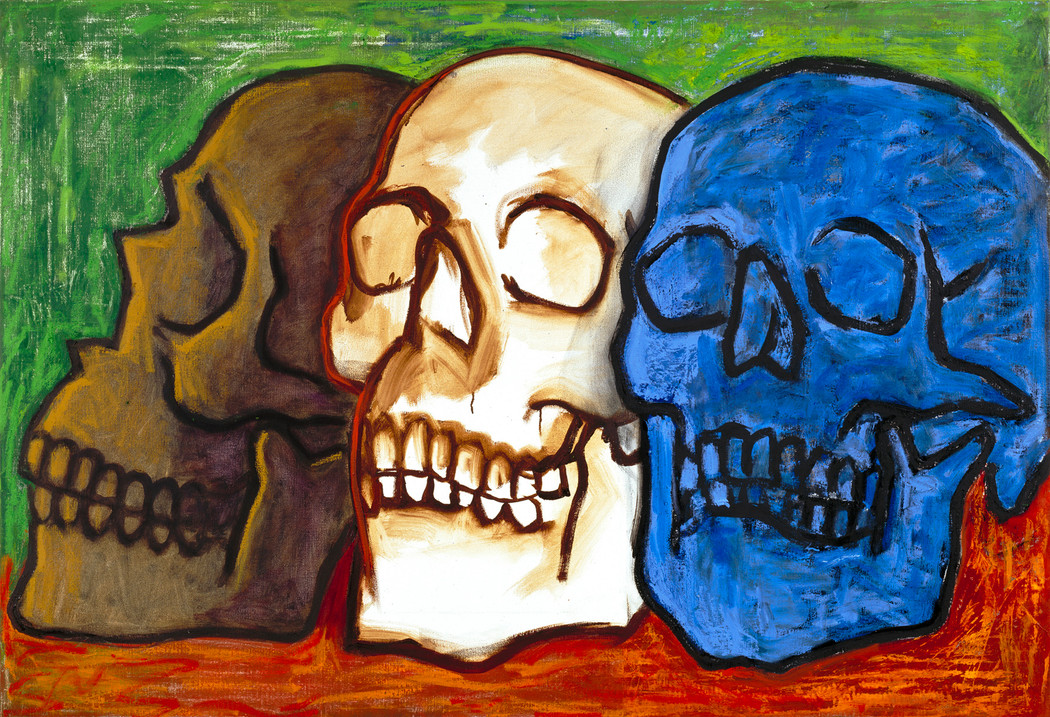 Galleri Riis will on Saturday October 6th open an exhibition of new paintings by the Finnish artist Paul Osipow (b. 1939).
Throughout the greater part of his artistic career and general involvement in the arts, Osipow has emphasized abstract and non-figurative painting, and is a leading exponent of its development within Nordic painting. Exhibitions in Galleri Riis in the 1990s reveal his gradual movement away from a pure geometric expression to one more painterly and free, inspired by the pioneers of modern painting and with an extensive sampling from Late Impressionism, Cubism and Fauvism. Furthermore, research and experiments with the figurative means of expression have, combined with the study-and work periods in Italy of recent years, cemented Osipow's lifelong passion for Renaissance painting.
In the small and medium sized works exhibited, Osipow has continued and intensified his focus on the still life – this time exclusively using the skull as motif. The death's-head is in Art History associated with memento mori and vanitas, a reminder of the brevity of life and the transience of art. Osipow is as an artist less interested in a motif as a vehicle of meaning, choosing a motif rather because of practical concerns and whatever challenges and opportunities it may present. This project was started in 2006, when Osipow spent a year in Rome, and was continued in the artist's studio in Helsinki this year. All works are oil on canvas, and are executed in varying levels of complexity and abstraction.
Osipow's works were last seen Norway in the spring of 2005 in the large retrospective hosted by Kunstnernes Hus, focusing on the last 25 years' production of painting and graphic work; from the abstract and geometric compositions of the 1980s, to the still lifes of recent years. Amos Anderson Art Museum in Helsinki presented this March an extensive survey with works from 1994-2007. Both exhibitions were accompanied by new publications. Osipow's works are found in important private and public collections in the Nordic countries, a.o. the National Museum of Art, Architecture and Design in Oslo, Moderna Museet in Stockholm, and Kiasma in Helsinki. Paul Osipow lives and works in Helsinki and Rome.