Rallou Panagiotou
Liquid Degrade
November 21, 2013 – February 01, 2014, Oslo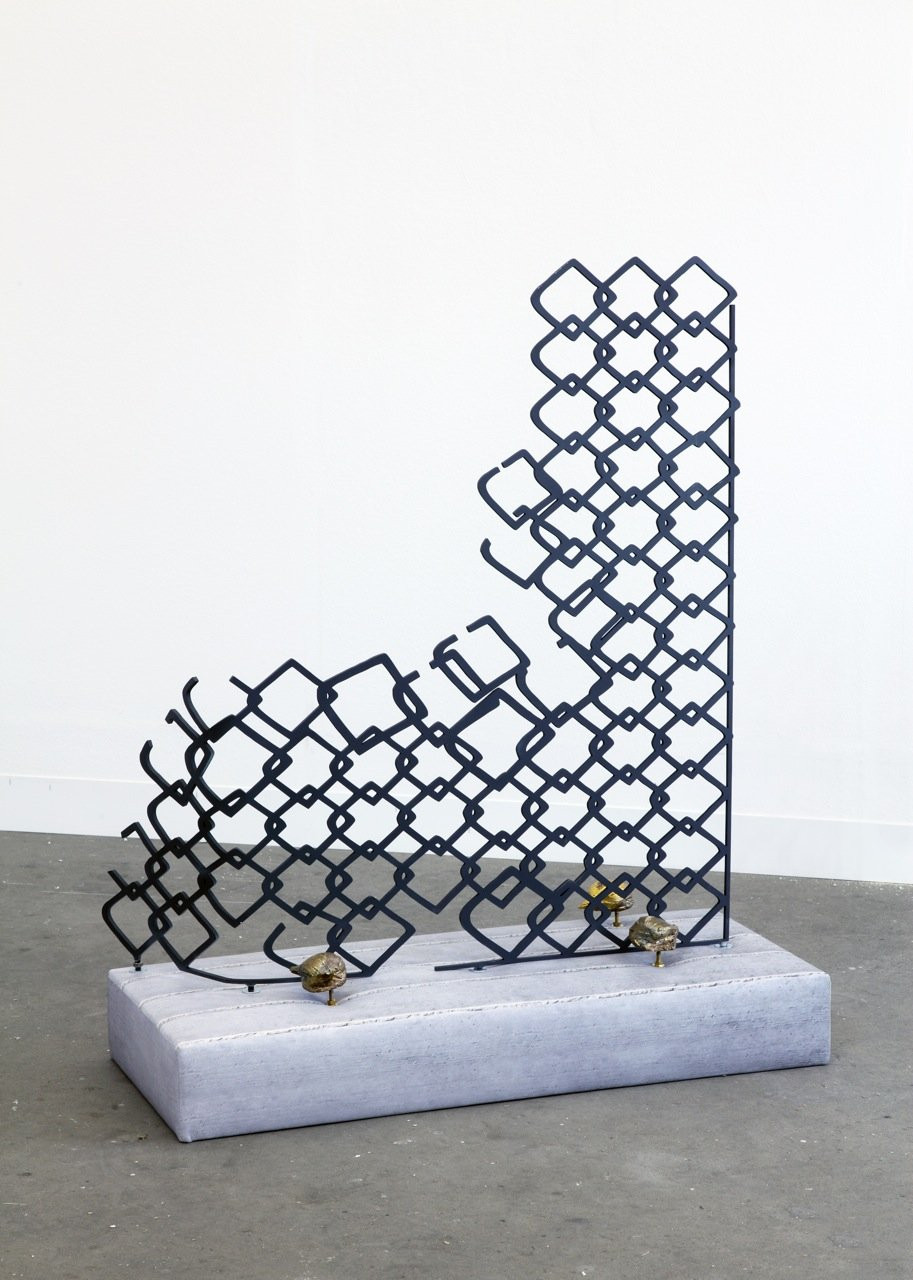 Opening reception Thursday November 21, 7-9 PM
Galleri Riis is proud to present our first exhibition with the Greek artist Rallou Panagiotou, Liquid Degrade.
Rallou Panagiotou (b. 1978, Athens) creates sculptural assemblages and installations that come forth as series of composite topologies, where traces of objects, activity and gestures are converted into architectural fractions. Reconstructing and associating fragments of cultural environments, from holiday resorts to museum spatial arrangements, her work is concerned with systems of display in relation to the preservation of power and shifts of cultural value.
In Liquid Degrade, she presents sculptural works on the walls and in the center of the gallery space. The works convey highly defined forms as vivid signifiers of environments of leisure; details of sand, cocktail bubbles, open figs. Yet, the mode of presentation makes the forms subject to change. The solidity of the marble and bronze, supportive rods and shelves introduce notions of analytical framing and restoration onto the objects. The multiplicity of forms and materials, from marble drinking straws to tile patterns printed on leatherette, her works constructs and collapses a number of spatial codes. Reconstructed fencing wire, leatherette-covered surfaces, earrings carved out of black marble all act as signifiers of real spaces as well as of mythologies of history and the present, of the endogenous, of identity and its representation.
In Panagiotou's works, the immediacy of specific built environments is linked with Rem Koolhaas' notion of 'junkspace': that what remains after modernization has run its course. The works present an assimilation and transformation of sensory reality, shifting from facades to details of walls. In her work, commodities and common spaces appear to have an esoteric and experiential value.
Rallou Panagiotou lives and works in Glasgow, studied at the Athens School of Fine Art 1998-2003 and Glasgow School of Art 2006-08. Solo exhibitions include Heavy Make Up, AMP, Athens and Exaggerate the Classics, Ibid, London in 2010, Artists and Engineers, Ibid, Remap Athens, 2011. Her upcoming solo exhibition at Melas / Papadopoulos Gallery, Athens 2013 is titled Second Plateau.