Hamish Fulton
Pedestrian road crossings considered as works of art
January 19 – February 19, 2012, Stockholm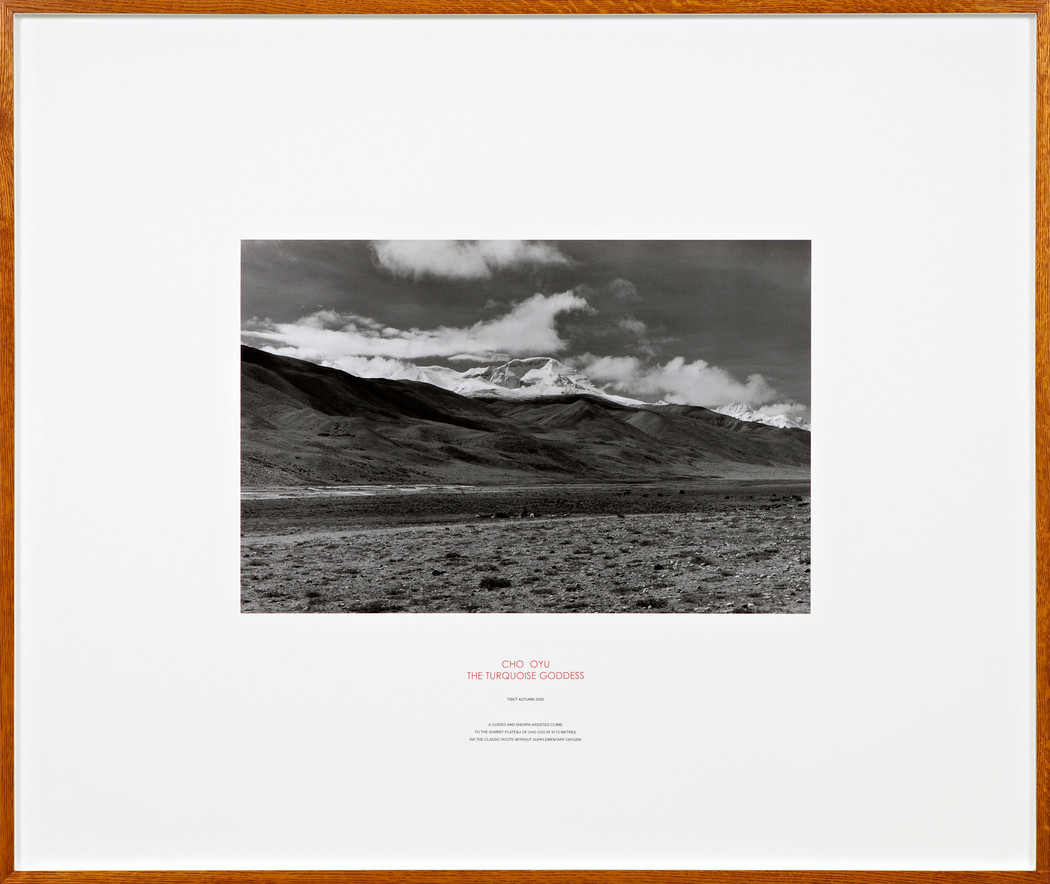 Opening reception Thursday January 19th 2012 from 17-20.
Galleri Riis has the pleasure of presenting our eighth exhibition with Hamish Fulton (b. 1946, London), the first in the Stockholm gallery. Fulton is a pioneer who has used walking as an art form for the last 40 years. Through his vast and consistent artistic oeuvre he is now considered one of the most important conceptual artists of his generation. He is himself hesitant to use limiting labels such as conceptual artist, performance artist, "land artist", sculptor or photographer and instead describes himself as a "walking artist". From walks in nature, which he undertakes alone and through recent years' group walks in urban environments, he makes exhibitions with existentialist notions. To represent his experiences, he uses a simple and precise, and at the same time, poetic language in his photography, texts, wall texts, drawings and objects. Each work includes a so-called walk-text that refers to the time and location of the walk. In Fulton's own words: "My art is about specific places and specific events that are not present/take place in the gallery. The information given is minimal. I hope that the visitor will create an impression and a feeling in his or her conscience based on what my art can offer."
Hamish Fulton is one of many leading artists – including Richard Long and Gilbert & George– that attended St Martin's College of Art in London in the late sixties. Their common interest was an exploration and expanding of artistic expression, especially sculpture. Through questioning the need for form, colour, material and composition they instead came to see art as a way of perceiving and relating to the outside world. Fulton had his first solo exhibition in 1969 at the Conrad Fischer Gallery in Düsseldorf, and began making shorter walks and photographic works based on his experiences. In 1973 he decided to only make art originating from his experiences of walking. The walk itself was the artwork and it didn't need justification by means of conventional artistic media. He expressed this notion in the sentence: "no walk no work". He has since then walked in over 25 countries with the conviction that one can be in a direct and immediate connection to nature, but also to one's inner self, paired with a wish to leave landscapes untouched and unchanged, "leave no trace".
A streak of social activism in his artistic practice became apparent when he on the 30th of April 2011 manifested his and other's solidarity with the artist Ai Weiwei, brutally incarcerated by the Chinese authorities a few weeks earlier. Fulton did a performance, Slowalk (In support of Ai Weiwei) in Tate Modern's turbine hall, where Ai Weiwei's work Sunflower had been exhibited since the autumn of 2010. Some 100 people walked very slowly in silence for two hours in a formation created by Fulton to collectively protest against the Chinese government's repressive methods, and champion artistic freedom.
Fulton is represented in many of the world's leading art institutions such as Tate Gallery, London, the Museum of Modern Art, New York, Kunst Museum Basel and the Stedelijk Museum, Amsterdam. His most extensive survey exhibition to date was "Walking Journey" held in 2002 at Tate Britain, London. In the winter of 2012 he will exhibit at Turner Contemporary in Margate and at Ikon Gallery in Birmingham. On the occasion of these exhibitions the new publication, "Walking in relation to everything" will be released, including an interview by Fulton with the Norwegian explorer, art collector and publisher Erling Kagge. In Margate, Fulton will for the first time show a film, which documents a group-walk on the local beach.
The exhibition in Stockholm consists of wall paintings, drawings, unique photo – text works, giclée prints and wooden wall objects. The starting point for many of the works has been his numerous high altitude treks in the Himalaya region which he has undertaken since the 1970s, culminating in the summiting of Mount Everest in 2009. In these works one can sense influences from Himalayan Buddhism, his engagement in the climate issue and the conflict between China and Tibet. The largest wall painting in the exhibition has another starting point, referring to his longest walk to date, a 2838 kilometres walking journey from Bilbao via the Swiss alps to Hook of Holland which he did in 2002.