Olav Christopher Jenssen
The Living Room
January 28 – March 04, 2012, Oslo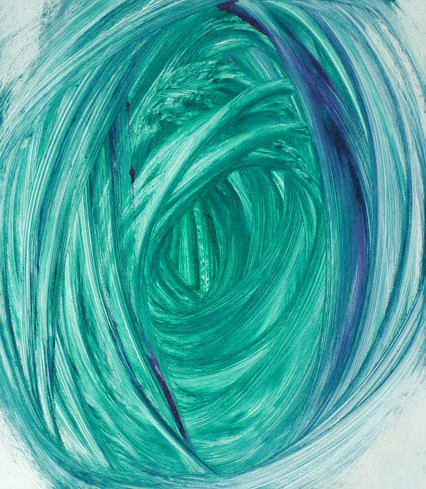 Opening reception Saturday January 28th 2012 from 12-16.
"The Living Room" is a series of larger monotypes by Olav Christopher Jenssen, created during an intensive production period the summer of 2011, showing an extensive span of his artistic repertoire. Monotype is a graphic technique in which color is applied to a printing plate. Printed immediately, it leaves a unique impression on the paper. The direct process stimulates a gradual development of different themes in subsequent prints, and the intense concentration is apparent in the finished result. The works' sense of exploration is strengthened by the printing of plates in different formats on the same paper. This contributes to a dynamic exchange between motifs in the paper's surface, and demonstrates Jenssen's masterful treatment of this medium, which he turns into a synthesis of painting and drawing.
Olav Christopher Jenssen (b. 1954) lives and works in Berlin and Lya in Sweden, and is today considered among the most important artists from the Nordic countries. He has, in particular, been a significant contributor to the renewal of abstract painting, but also excels as a vital draughtsman and sculptor. Since 2007, he has held a professorship at the Academy of Art in Braunschweig. In recent years he has made his mark with the exhibition "Panorama" which toured Scandinavian museums and Kiasma in Helsinki 2009-10, and the exhibition "The Protagonist" in Galleri Riis 2010. Currently he is showing the exhibition "A Selection of Late Grenadine Paintings" at Galerie Conrads in Düsseldorf.