Ole Jørgen Ness
Embracing Perplexity
November 24, 2011 – January 22, 2012, Oslo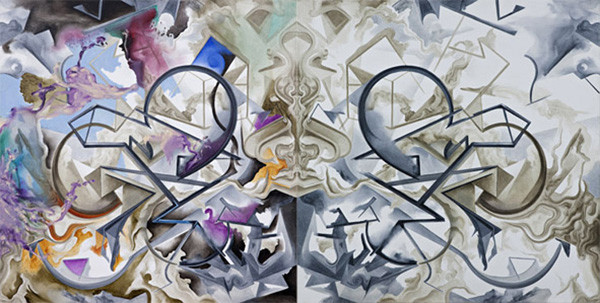 Opening reception Thursday November 24th from 19-21
On Thursday November 24th, we have the pleasure of opening our seventh exhibition with Ole Jørgen Ness (b. 1961). Ness received his artistic education from the National College of Art and Design, and the Academy of Fine Arts, Oslo, and is, with his prolific artistic activity, one of the most influential artists of his generation in Scandinavia. For more than 20 years, he has operated with a system of in total nine different artistic identities, each working within his own tradition and media. The exhibition title "Embracing Perplexity" suggests how the artist relates to his multifaceted artistic practice:
"It is like wandering around in a labyrinth, with no desire or ambition to find the way out. This enables me to better immerse myself in the phenomena I meet as the process of making art progresses. By embracing the enigmatic and paradoxical, I have a lesser need for drawing premature conclusions or binding myself to dogmatic truths."
In the main gallery space is a presentation of paintings executed in the period 1999-2011, among others the monumental and recent "The Vapour of Arcana Coelestia." The project space features the drawing "Indian Ocean" (2010-2011), executed in 21 parts with pen on paper. In the entrance hall and the small exhibition space are shown the drawing "Pandemonium Rex" (2009-2010), and the sculptural installation "Stored Hubbub"(2008-2011), a continuation of the identity Norvald Braathen's neovitalistic plaster sculptures.