Dan Wolgers
Hidden from view
September 01 – October 09, 2011, Stockholm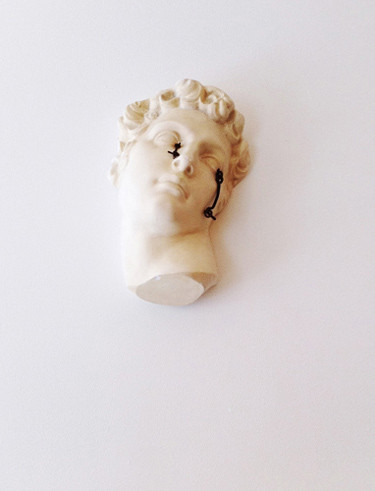 Opening reception Thursday September 1st from 17-20
Galleri Riis has the pleasure of presenting our seventh show with Dan Wolgers (born 1955), the first show in the Stockholm gallery.
With wit, provocations, defiance and obstinacy, Dan Wolgers has evoked feelings and created debates in the Swedish art world. But it has never been about pranks, if that indicates something insincere. Wolgers has taken matters very far, penetrated the absurd, and often revealed the melancholy hidden behind the laughter. The new works, a series of thirteen prints and some sculptures, does hold a familiar tender sadness, but also a more sombre darkness.
The prints' motifs vary between depictions of isolated objects and views of mysterious rooms seen through mirrors. Inside the mirrors one can imagine or possibly conjure traces of human activity. The sense of something lost unfolds beyond the surface as the awareness rises about the inaccessibility in their depth.
The eight sculptures reflect the atmosphere of the prints in their scarce form. Some are mobile and are driven by a winch, others are static – all of them glum. Like the rotating bird feather which will never stroke the inaccessible and desired in the circle. All that the feather will ever be able to touch, is the air between itself and the circle's inner wall.
Regarding the exhibition, Wolgers says, "Yearning is the privilege of man, possibly also grieving".