Arne Malmedal
New paintings
May 12 – June 26, 2011, Oslo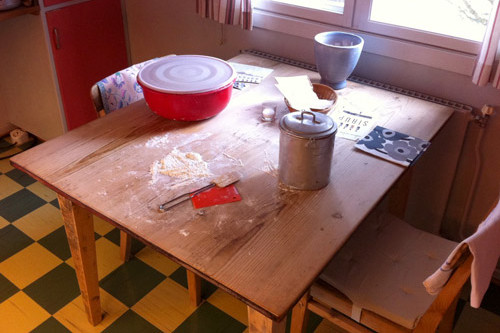 Opening reception May 12th from 19-21.
Arne Malmedal (b. 1937) has long been an important figure on the Norwegian art scene. As founder and head of the Faculty of Graphic Art in the Academy of Fine Arts in Oslo in the 1970s, and as Administrative Director at Kunstnernes
Hus in the 1980s, he contributed to the realization of a series of important exhibitions. He was educated at the National College of Art and Design, Oslo (1956-60), and held his first one-man show in 1963. Malmedal was honored with a large retrospective exhibition in the National Museum of Art (Oslo) in 2003.
In later years, his focus has been on painting, and Malmedal's current activity is marked by exploration and experiments in relation to space/plane, picture/frame, and color/brush-stroke, in a series of paintings using two to three colors. The works in this exhibition (his third in Galleri Riis) consist of medium-sized paintings from the past two years, executed in tempera and oil on canvas, as well as a new thematic series of ink washes with gouache. The character of the color is central in the paintings, which consist of a standing rectangle in the square canvas. The paintings' pure surfaces are in contrast to the new ink washes, in which Malmedal returns to an expression with bold brush strokes.