Andreas Eriksson
March 30 – May 07, 2006, Oslo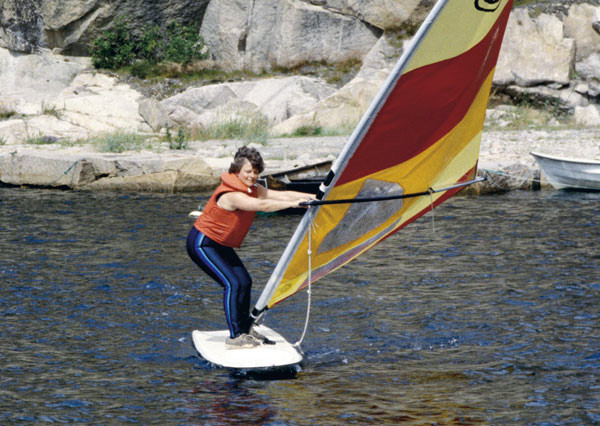 Galleri Riis has the pleasure of showing the first solo exhibition with Andreas Eriksson in Oslo. The exhibition opens on Thursday March 30th and lasts until Sunday May 7th.
Swedish Andreas Eriksson (b. 1971) lives and works outside Hällekis in Västergötland. He is one of few painters in the generation of young Swedish artists to receive a great deal of attention in recent years. His exhibition "360" from the Nordic Water Color Museum toured the Nordic countries in 2004, and was exhibited in Trondheim Art Museum in February/March 2005. He is currently part of The Moderna Exhibition 2006 in Moderna Museet in Stockholm, an exhibition which every four years focuses on new contemporary art in Sweden.
Eriksson is first and foremost a painter with a broad register. His compositions are often abstract, ranging from the constructivistic and architectonic to the poetic and mystical. His photographs refer in part to the realm of the paintings, but are independent pictures, often mounted in groups and sequences. Eriksson suffers from electricity allergy, and as a result lives rather isolated, with i.e. no electric light. As a consequence, his interest in candlesticks has manifested itself in a broad production of ceramic sculptures, based on these forms. The exhibition in Galleri Riis will be mainly comprised of paintings, but also ceramic sculptures, as well as a new spherical sculpture constructed of bronze casts of a branch.
Andreas Eriksson states the following about the exhibitions:
"My exhibition will be about my own projections on nature (in form of photographs and paintings) contra the "outside world's" projections of my world, i.e. my house and surroundings, in form of the shadow effects created by the headlights of passing cars or visitors. These thoughts are based on my feeling of being an outsider, or if you will, an "insider ", in connection with my getting an allergic reaction to electricity, 5 years ago.