Julie Skarland
November 01 – November 25, 2007, Oslo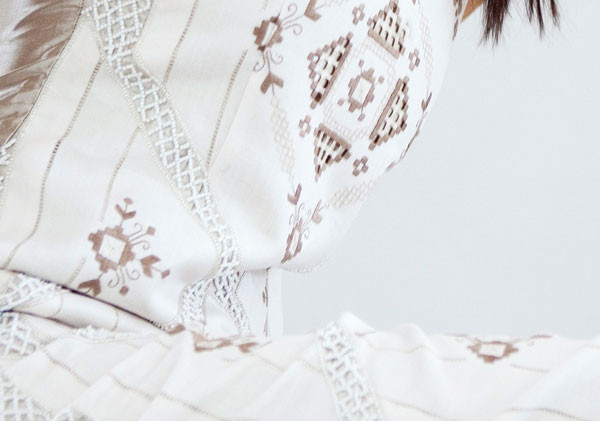 Galleri Riis will on November 1st open our second exhibition with works by Julie Skarland.
Skarland is for most Norwegians known as a creator of fashion in Paris, where she established her own label Princess Factory. Characteristic of her oevre is her ability to combine elements of the craft. Ideas materialise quickly, and an extensive recycling of found textiles result in a surefire elegance with rustic accents.
Julie Skarland received her education in Trondheim, Stockholm and Paris, and ran her own boutique in Paris 1998-2005. Skarland was awarded the prize "Designer of the Year" during Oslo Fashion Awards in 2003. Galleri Riis exhibited works by Skarland for the first time in 2004, and in 2005 she participated in the exhibition "Kiss the Frog" in the National Museum of Art, Design and Architecture. She moved the same year to New Dehlie, and the following year the collection "Made in India" was presented during Oslo Fashion Week. It was produced in Calcutta and New Dehlie, partially in collaboration with different Fair Trade organizations. In 2006 the municipality of Trondheim bestowed Skarland with the Culture award.
This exhibition is comprised of new works made in India, such as dresses, scarves and accessories, and is designed as an improvised boutique in our showroom.