Hamish Fulton
November 29, 2003 – January 18, 2004, Oslo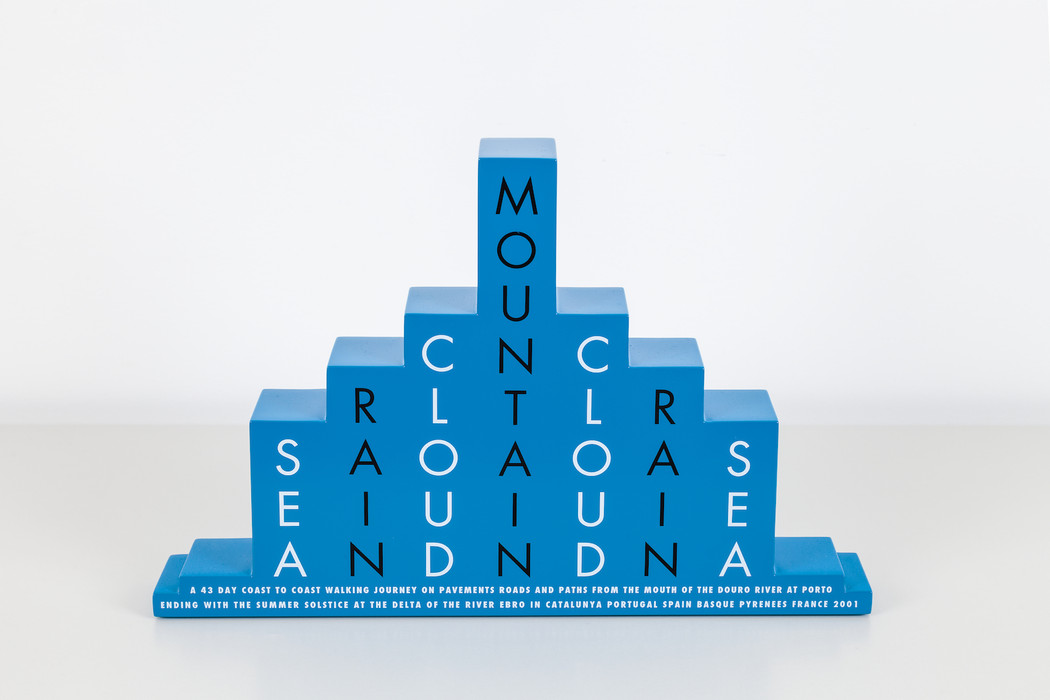 Galleri Riis presents our fourth exhibition with the English artist Hamish Fulton.
Fulton (b. 1946) has enjoyed international recognition and renown as an artist for over 30 years, and is today considered to be a contemporary classic in the art world.His greatest exhibition so far, "Walking Journey", was in Tate Britain in 2002.
Hamish Fulton has been characterized as sculptor, photographer, conceptual artist, and "land-art" artist. He characterizes himself as a "walking artist." The walking journey – or travel- has been central to Fulton's art since he in 1973 decided to exclusively make art as a result of individual walks. "No Walk – No Work."
Fulton's art contains a wide range of ideas, but with a clearly based interest in preserving the natural environment. Even though only Fulton himself experiences the walk, the texts and photographs (or other works of art) presented in the exhibitions and books give us the opportunity to share in his experience. He says: 'My art is about specific places and particular events that are not present in the gallery. The given information is very minimal. My hope is that the viewer will create a feeling, an impression in his or her own mind, based on whatever my art can provide.'
His dominating medium has for a long time been photographs accompanied by text, drawings, wall paintings and installations. The notebook and the camera are his most important tools when on a walking journey. In the resulting art works, the notebook has become increasingly more important, and the range of media and materials has been broadened. Fulton's extensive production of books and smaller publications are also an important aspect of his work.
For the exhibition, Galleri Riis has with the artist produced 8 small artworks in many copies, so-called multiples. These cover a broad range of materials and formats; from photography, via silk-screen on acrylic, to fabric. We also show examples of his classic photo-text works.