Dan Wolgers
Studies
February 04 – March 07, 2010, Oslo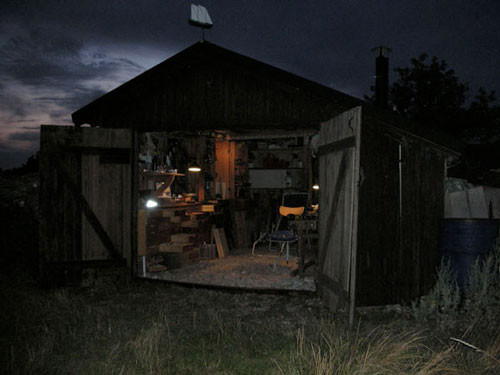 Galleri Riis has the pleasure of presenting our 6th exhibition with the Swedish artist Dan Wolgers. Dan Wolgers (b. 1955) is one of Scandinavia's most recognised artists. He works within a poetic conceptual expression, frequently posing elementary questions treated with a peculiar mixture of playful intelligence, seriousness, absurdity and humour. With the works in the present exhibition, he approaches the method and expression from earlier phases in his artistic career, in which readymade/found objects are juxtaposed and movement is added.
Under the collective title "Studier" (Studies), Wolgers shows in this exhibition a new series of seven sculptures. They were made during an intensive working phase in Gotland last summer. The theme of these works are orifices – each work attributed to that of a body opening. The materials are found in and around the old garage that has become his new summer studio, and the works can all be set in motion by a hand. In his characteristic manner, Wolgers has combined simple and prosaic materials, and created fragile objects with a strong and multifaceted expression.

Art is the orifices of life.
Some openings receive, others give. Some both receive and give.
However, the Eye is capable of receiving and giving in the same instance, like Art. / DW

Dan Wolgers lives and works in Stockholm and Sysne, Gotland.