Rolf Hanson
The same but differently
February 04 – March 07, 2010, Oslo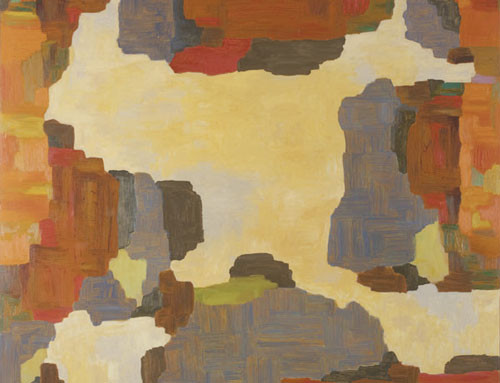 Galleri Riis has the pleasure of presenting our 6th exhibition with the Swedish artist Rolf Hanson.
Hanson (b.1953) is among the most significant Nordic painters of his generation, having exhibited actively for more than thirty years. Since his first important exhibition in 1985 at the Moderna Museet in Stockholm, there have been major manifestations in Kunsthalle Düsseldorf i 1998 and Dunkers Kulturhus in Helsingborg 2006. Hanson was the Nordic representative in the 1988 Venice biennial, and received in 1999 the first price in the Carnegie Art Award.
Hanson has over the past few years in his paintings, as implied by the title "the same but differently", worked with variations over the same theme; explorations of form, and the ongoing interplay of surface and space in the compositions. This exhibition contains works from 2008/2009 in medium- and large sizes, executed with oil on wood panels. The paintings fully show his coloristic sensitivity and ability to construct a condensed and complex pictorial space encompassing the beholder.
Rolf Hanson lives and works in Stockholm and Portugal.