Ole Jørgen Ness
Marsupium
September 25 – September 26, 2003, Oslo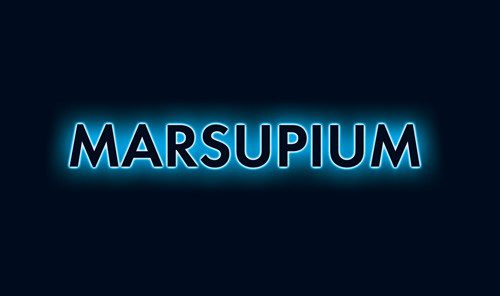 Ole Jørgen Ness, born in 1961 in Bergen, received his artistic education from the College of Art and Design, and the Academy of Fine Arts in Oslo.
Since Ole Jørgen Ness' last exhibition, "This is it for me", at Galleri Riis in 2001, he has continued his multifaceted artistic endeavours as Norway's representative in the Sâo Paolo Biennial last year with the installation "Furtive subtender", as well as the exhibition "Sprawl" with the installation "Directly beneath the storm," at the Cincinnatti Contemporary Arts Center. In April of this year, Ness showed new works in the exhibition "For the Nonce" at the Display Space for Contemporary Art, in Prague. And he was recently honored with Rune Brynestad's memorial stipend.
Characteristic of Ness' work are expansive and suggestive charcoal or ink-drawings that spread over many pieces of paper (his so-called Martian Chronicles), painting, video, and objects that are part of large installations, patterned surfaces that seemingly vibrate and expand over floors, ceilings, and walls (Shiver in Blue, Shiver on Canvas, Shiver in Shades).
Marsupium is Ness' fourth solo exhibition at Galleri Riis. The exhibition is comprised of new works, for the main part in large formats conceived in the studio, as well as paintings from his series "Shiver", a large charcoal drawing in a room/wall-installation, and an ink-drawing consisting of 22 parts. In addition, there are both small and large abstract paintings, with symbolic and surreal references.
"To give a title to an exhibition, is for me, like giving a key for further reflection. Marsupium (Latin, for the pouch marsupials carry their offspring in) indicates a condition. A languageless basal level for organic growth. I imagine it must be an asset to have a gradual introduction in terms of keeping in touch with the pre-personal realities. Art is for me a pocket in the existence. Marsupium… A condition that acts as an isolation. A languageless basal level, dominated by primary processes. An asocial regression. Protected from the surrounding normative premises." Ole Jørgen Ness, September 2003