Eline Mugaas
I tilknyttede rom / New Objects and Photographs
March 31 – May 07, 2022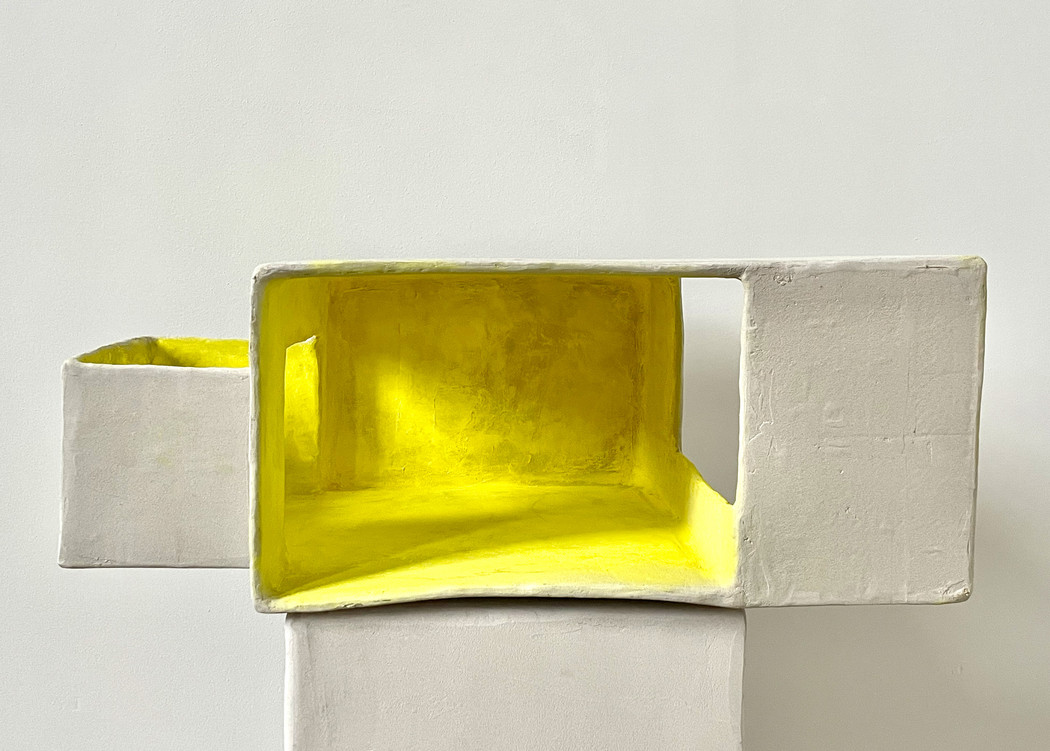 We are pleased to present the exhibition I tilknyttede rom / In Adjoining Rooms by Eline Mugaas, her 11th with the gallery since the first in 2002.
These objects are a distillation of light from photographs. They articulate a room when the light changes and I experience how space and color evolves. The objects are not houses, they are not comments on architecture, models of homes, or dollhouses. They are not paintings, they are painted objects. They contain the memory of a room, a room within the room, and together they may constitute a building. Unlike a detached house, whose shape I can imagine and simplify into a sign, I would know a large building through the rooms I have slept in, while the shape of building itself is obscure. The functionality of a building is all its rooms linked together. Like organs in a body. Like a cell in a monastery. The cell has an outline, a boundary of walls, it is defined from within, not from its exterior.
- Eline Mugaas, March 2022
Eline Mugaas (f. 1969 in Oslo) received her artistic education from The Cooper Union in New York City and is one of the leading artists in Scandinavia working with camera-based art. She also works with film, sculpture and installation, and has made a significant impact on the contemporary art scene in Norway, both as a visual artist and a curator. In 2019 she received Lorck Schives Art Prize. Mugaas lives and works in Oslo.