Gunnel Sahlin
Memo Color / Glass Objects and Sketches
March 31 – May 07, 2022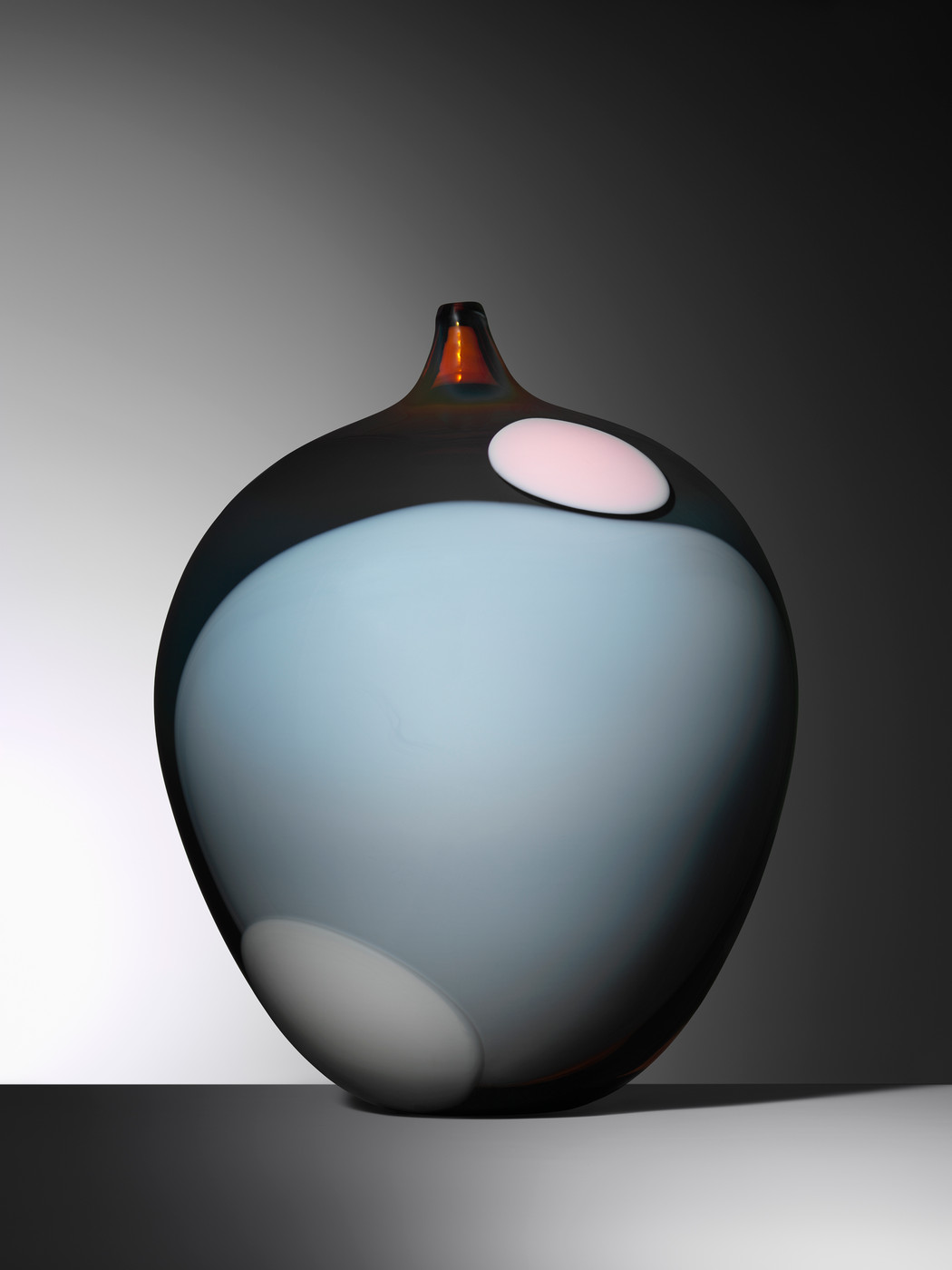 Galleri Riis is pleased to announce our first exhibition with the renowned Swedish designer and studio glass artist, Gunnel Sahlin.
The exhibition "Memo Color" in our Annex space will comprise a selection of 20 recent blown glass objects from the series Memo Color, a thematic series of unique drop and bulp shaped vessels that were first exhibited in 2019, at Galleri Glas, Stockholm.
Their individual titles like Capsella, Sagittaria, Indigofera and Dracoceohalium points to Sahlins deep interest in the life of plants, an infinite source of inspiration for all her works.
The exhibition will also feature a selection of sketches, executed mostly in pencil and watercolors. These works illustrate Sahlins exquisite sense of shapes and colors, and her ability to contain and condense nature. Through the magical craft of blown glass, the fluidity of the sketches is fixed in three dimesions.
Gunnel Sahlin (b. 1954 in Umeå, Sweden) was educated at Konstfack University College of Art, Craft and Design in Stockholm, where she also served as a professor 1999-2004, and Pilchuck Glass School Center, Washington, USA. From 1986-2005 she was a designer at Kosta Boda Glasbruk in Sweden, and since 1995 she has made freelance design work for Ikea. Her works can be found in the collections of Nationalmuseum, Stockholm, Tel Aviv Museum, Israel, Ebeltoft Glassmuseum, Denmark and Art Gallery of Western Australia.
She lives and works in Flen, Sweden.