Tone Vigeland
Sculpture
September 23 – October 17, 2004, Oslo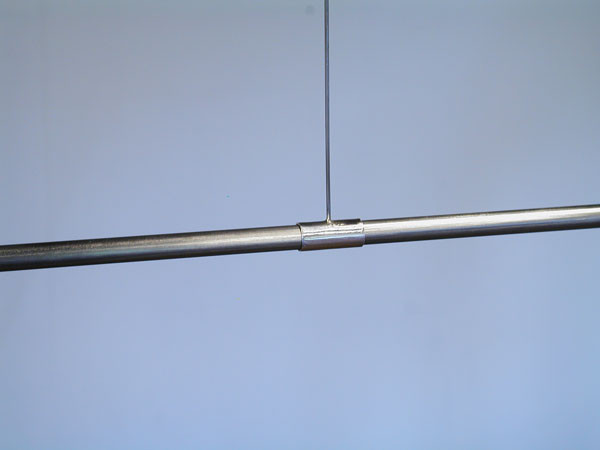 Galleri Riis has the pleasure of presenting a new exhibition of sculptures by Tone Vigeland. Tone Vigeland (b. 1938) is first and foremost known, internationally as well as in Norway, as one of the most significant jewelers of the postwar era.
Since completing her education in the early 1960's, she has exhibited actively and been represented in innumerable arts and crafts expositions internationally. In the years 1995-98, a critically-acclaimed retrospective exhibition of her work traveled from Norway to the U.S. and Japan. Vigeland's works can be found in such prominent collections as the Nasjonalmuseet for Kunst in Oslo, the Museum of Modern Art in New York, the Victoria and Albert Museum in London and the National Museum of Modern Art in Tokyo.
In 1996, Galleri Riis presented the first work of sculpture by Tone Vigeland. Constructed of copper and nickel-plated bronze, it was her first free-standing object. The technique and materials, as well as the stylistic idiom, were derived from her work with jewelry from the prior ten years, where an organic movement of surface and form is obtained through the attachment of many small components to a core.
In the fall of 2000, Vigeland had her first one-woman show of sculpture at Galleri Riis. The exhibition was comprised of six large sculptures presented on pedestals. Strips, tubes and flakes of lead on constructions of plastic or steel gave rise to sensual forms and surfaces in some of the sculptures, and a more rigid, more concrete expression in others.
In this exhibition, Vigeland has gone further in her idiom and created sculptures that leave the base and instead relate to the walls, floors and ceiling; they are situated directly in and relate directly to the architecture. The materials are steel tubing, steel rods and piano wire with silver joints. The style is simple, elegant and delicate.
In 2003, "Tone Vigeland, Jewelry + Sculpture, Movements in Silver", by Cecilie Malm Brundtland, was published by Arnoldsche Verlag. In January 2004, Lillehammer Kunstmuseum held a comprehensive retrospective exhibition of her work which included both jewelry and sculpture. And the Museum of Fine Art in Houston recently purchased the large wall relief, "Wall Piece I", 2002.