Sverre Wyller
Tre og Tyve
October 10 – November 11, 2006, Oslo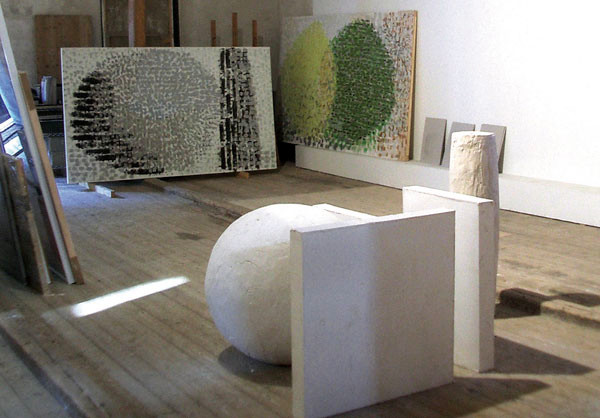 Galleri Riis has the pleasure of welcoming you to an exhibition with new paintings by Sverre Wyller (b.1953). The exhibition is comprised of works in encaustic on plywood sheets. Encaustic – pigment mixed with warm wax – was first used in ancient Greece, and was given a renaissance in the 20th Century with artists such as Antoine Plevsner, Diego Rivera og Jasper Johns.
The exhibition Tre og Tyve (Twenty-three) is Sverre Wyller's ninth exhibition in Galleri Riis.
Sverre Wyller opens a parallel exhibition in Kunstnernes Hus in Oslo (from October 20th), entitled To og Tyve (Twenty-two). A thematic presentation of paintings and sculpture from the 1980s and the beginning of the 2000s – the common denominator of the works being the sphere and the circle.
In connection with the exhibitions, Galleri Riis has in collaboration with Sverre Wyller published the book En og Tyve Historier (Twenty-one stories), stories and articles on art by the artist the past twenty years.