Olav Christopher Jenssen
Appointment No. 1
November 23, 2006 – January 14, 2007, Oslo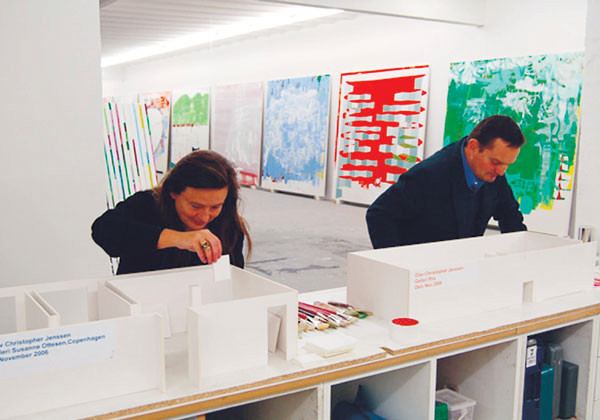 Thursday, November 23rd, Galleri Riis will open an exhibition of new paintings by Olav Christopher Jenssen. A parallel exhibition in Galleri Susanne Ottesen in Copenhagen, opens Friday November 24th. Both exhibitions are comprised of paintings from the last two years.
Olav Christopher Jenssen (b. 1954) is one of Norway's most renowned and exhibited contemporary artists in an international context. Jenssen has made his mark as a renewer of abstract painting. He also works with drawings, graphic prints, and books, and has the last few years also explored ceramic sculpture. In 2006, Jenssen completed a large hanging sculpture in steel and glass for the new Library and Culture house in Halmstad. The interplay between detail and whole, the spontaneous and controlled, are recurring elements in his abstract compositions which successfully lend themselves to most formats.
Recent exhibitions include "Appendix: Third Section of the Empty Drawing Room" in Tracy Williams, Ltd. in New York.
Jenssen lives and works in Berlin, and Lya, Sweden.