Daido Moriyama
Vintage photographs from the 1960s and 70s
September 08 – October 02, 2007, Oslo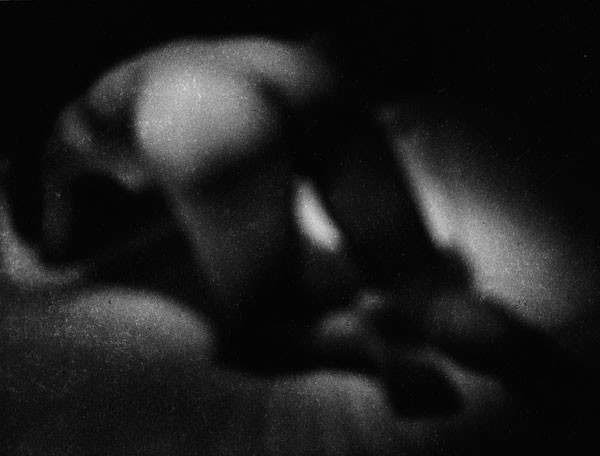 Saturday, September 8th, Galleri Riis will open an exhibition of works by the Japanese photographer Daido Moriyama.
Moriyama (b 1938, Osaka) is one of the foremost representatives of subjective documentary photography, the dominant tradition within Japanese photography of the postwar era.
Moriyama's works reflect the postwar clashes with western culture and the break with traditional values, further enhanced by his photo appropriations of popular media, erotic scenes and consumer fetishism (Japan: A Photo Theatre, 1968). Characteristic traits are strong black and white contrasts, grainy and unsharp images, unusual angles and compositional croppings. His sources of inspiration in the end of the 1960s and 70s were William Klein's street photography from New York (with its rough style and fierce graphic language); Andy Warhol's silk screens of police photographs (grainy structure and photographs of crime scenes, as in the series Accident, 1969); and Jack Kerouac's novel On the Road (the series On the Road, 1972, photographed from car windows). The publication "Farewell Photography" (1972) presents the culmination of sharp contrasts and dissolution of the motifs, which are reduced to diffuse figurations.
Since the 1970s, Moriyama has been a strong presence in newer Japanese photography, through the establishing of workshops, galleries, teaching, participation in magazines, publications of numerous photography books, and extensive exhibitions. Among the most important exhibitions are "New Japanese Photography" in the Museum of Modern Art in New York, 1974 (curated by John Szarkowsky), the great retrospective "Daido Moriyama: Stray Dog" in San Francisco Museum of Modern Art (1999), and "Daido Moriyama" in Fondation Cartier pour l'art contemporain in Paris (2003). This year, Moriyama's works have been exhibited in Centro Andaluz de Arte Contemporáneo Sevilla, and the ongoing show at Die Photographische Samlung SK Stiftung Kultur in Cologne (until December 12).
The exhibition in Galleri Riis is comprised of 71 vintage black and white photographs from the 1960s and 70s, as well as 20 works in larger format, which are new prints of vintage motifs. In addition, we present in our showroom Shinjuku 1973, 25 pm, originally a 8mm video commissioned by Shinjuku Ward, which Moriyama himself calls an 8mm video version of "Farewell Photography".
The exhibition is produced in collaboration with Peder Lund.