Håvard Homstvedt
You will hardly know
December 01, 2007 – January 20, 2008, Oslo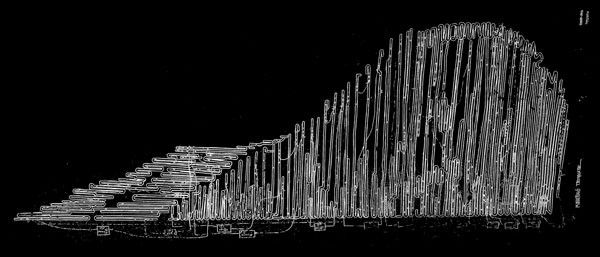 Galleri Riis has the pleasure of presenting our first exhibition with the Norwegian artist Håvard Homstvedt. Homstvedt (b.1976) received his artistic education from Yale University School of Art (2003) and Rhode Island School of Design (2000). Recent exhibitions include Southfirst, Brooklyn, NY (2005), Kantor/Feuer Gallery in Los Angeles (2006), and LA ART in New York (2007). Homstvedt lives and works in New York, since 2003.
Characteristic for Homstvedt's paintings is a heightened focus on the materiality and surface of the work. Painted in oil on canvas, Homstvedt's compositions have a textile-like appearance. The paintings are woven together with strings of paint over time, allowing some areas to stand in relief to the rest of the surface. In doing so, Homstvedt seeks to draw attention to the painterly construction, staging possibilities through the fragments and characters depicted. Referencing outmoded image making methods and imagery, there's a sense of displacement in these works. In it's cast of characters, as well as in the patterns employed, Homstvedt's paintings traverse broad historical terrain to explore possibilities of narrative with a contemporary backdrop.
The exhibition in Galleri Riis is comprised of large and medium-sized paintings from the past year. In addition, and for the first time, he will show bronze sculptures. The sculptures are painted and patinated. Partly inspired by Surrealist collages, the sculptures accentuate the three-dimensional qualities of the paintings. Homstvedt will also, for the first time, show a large wall relief in neon. On the occasion of the exhibition, Galleri Riis will publish an 80-page artist-book in large format, with an essay by the author Trinie Dalton. The book will be available towards the end of the exhibition period.