Katrine Giæver
Collecting Colors (Paintings and Silkscreens)
April 14 – May 07, 2016, Oslo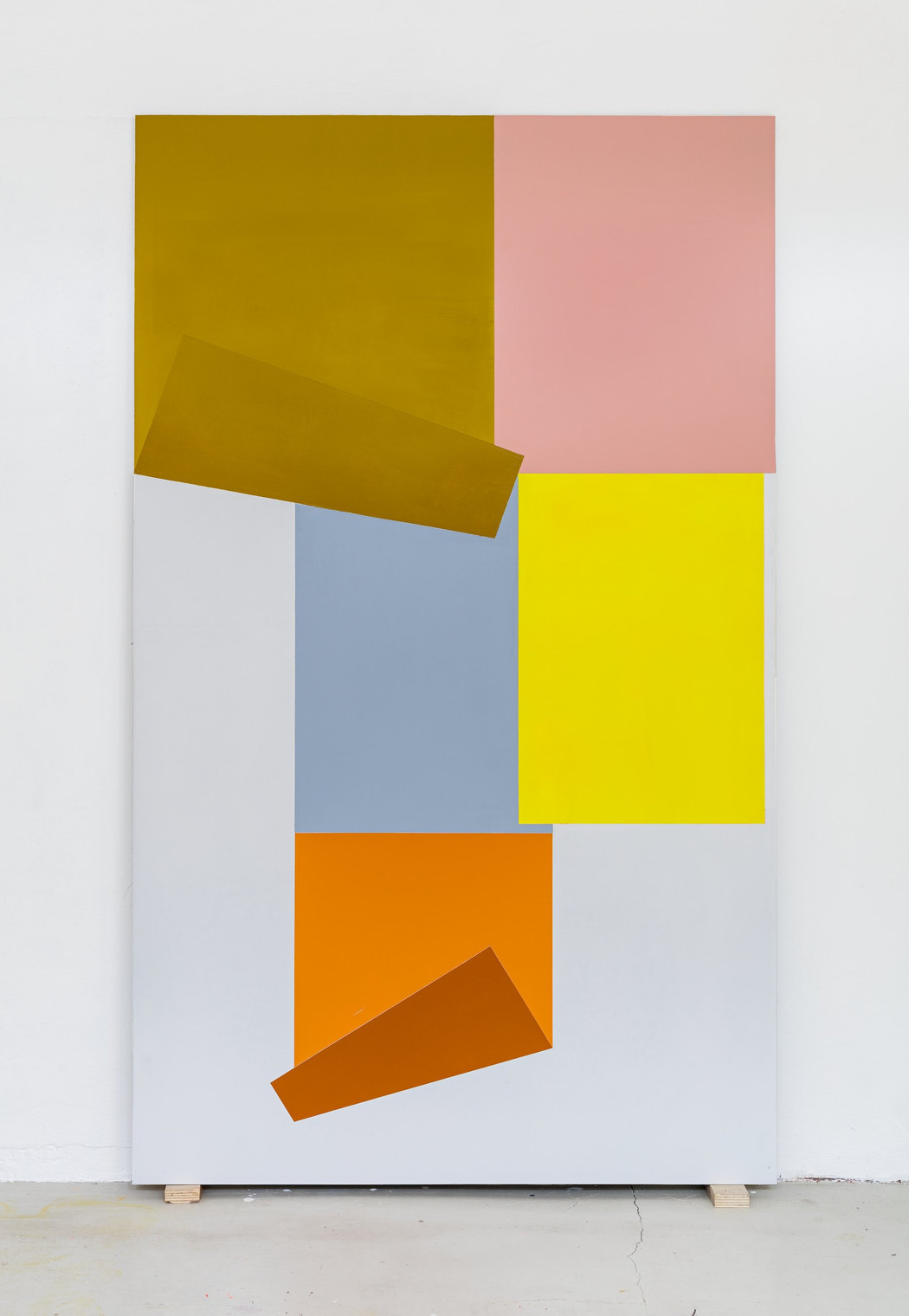 The inherent and particular properties of color have been a guiding principle in Katrine Giæver's artistic practice. Recently, this interest is demonstrated in works on plywood and alucore supports where color literally is used as building blocks, alluding to the method of collage, transporting the painting from two dimensions to three.
Inspiration for the selection of colors and composition in these works range from an old Japanese encyclopedia of colors to commercial color charts and the practice of painting actual color samples, typically a rectangle, on a surface to be painted. Conceptually, Gerhard Richter´s color chart works from the 1960s and 70s, treating color as a readymade and the resulting paintings as pure realistic objects without spiritual or scientific properties, have been important.
Using a pre-determined set of rules and modules based on standard paper sizes, applying paint in shallow reliefs with a spatula, the partly overlapping sheets of color sometimes fold over themselves. The resulting compositions emanate a playful rationality, contrasting the untreated organic grain of the plywood supports or floating on top of the slick rectangles of spray painted alucore.
In this exhibition Giæver extends her interest in producing works with no direct trace of the hand, by introducing silkscreen printing in a series of works on paper mounted in deep display frames. Using the same strategy as in the paintings, but here administering layers of transparent color in mainly monochrome compositions, they invoke the very basics of color as artistic material.
Katrine Giæver (b 1960 in Tromsø) was educated at the Academy of Arts and Craft in Oslo 1983-87 and Visva Bharathi University in West-Bengal, India 1987-88. She is represented in The National Museum for Art, Architecture and Design in Oslo as well as numerous corporate and private collections. Over the last years she has completed several public commissions. She lives and works in Oslo.