Sofia Ekström
Pose
March 05 – March 12, 2016, Oslo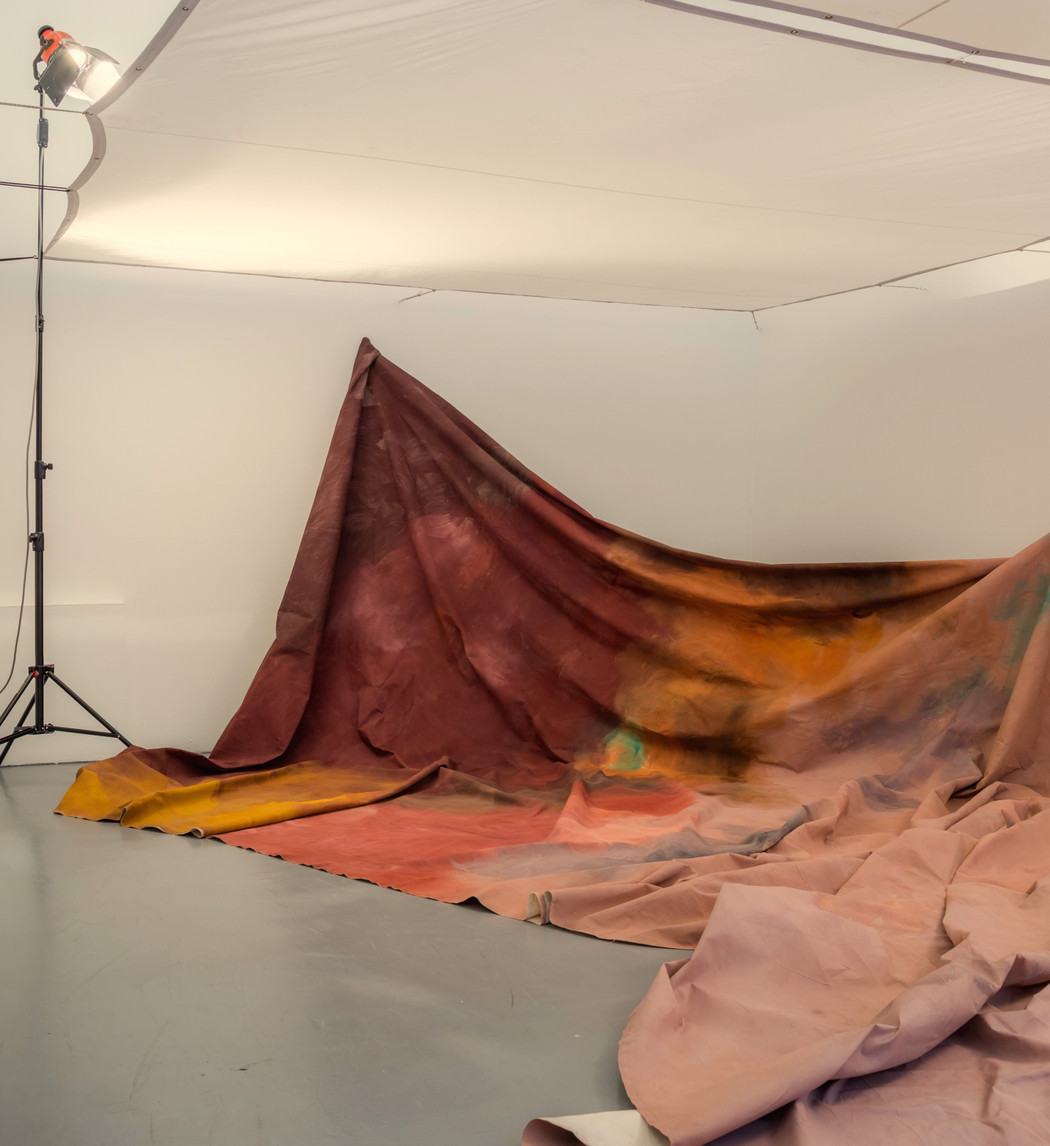 Galleri Riis Oslo is proud to present the exhibition Pose by Sofia Ekström.
The paintings should come rushing. I long for every moment.
Sofia Ekström's works can seem ambiguous. She uses painted backdrops – the type used in photo studios – as elements in theatrical installations, in her paintings, and as a departure for narration. In the absence of presence, epic romance intersects with nostalgic kitsch, painting with photography, now with then, the observed with the observer.
Ekström presents various stages of painting, sometimes fixed in photographic reproductions that despite their abstract non-content sets the stage for the roles we play, both the disgusting and the beautiful, everything is illuminated. You can create your own spaces, make distance in order to close in on yourself. In Sofia Ekström's work there is a trompe-l'œil–effect without a related motif. There are recognizable auras and these metaphysical conditions can seem completely real.
To push the fantasy in front of oneself.
Sofia Ekström ( b. 1978 in Stockholm) graduated from the Royal College of Arts in Stockholm in 2013, the same year she received the Aguéli prize. In April 2014 she showed her installation How to Unfold a Mother? at the Market Art Fair in Stockholm, and the painting installation Pose was shown in Galleri Riis Stockholm (with Christine Ödlund) December 2015.