Andreas Eriksson
Meander pictures
April 18 – May 16, 2015, Stockholm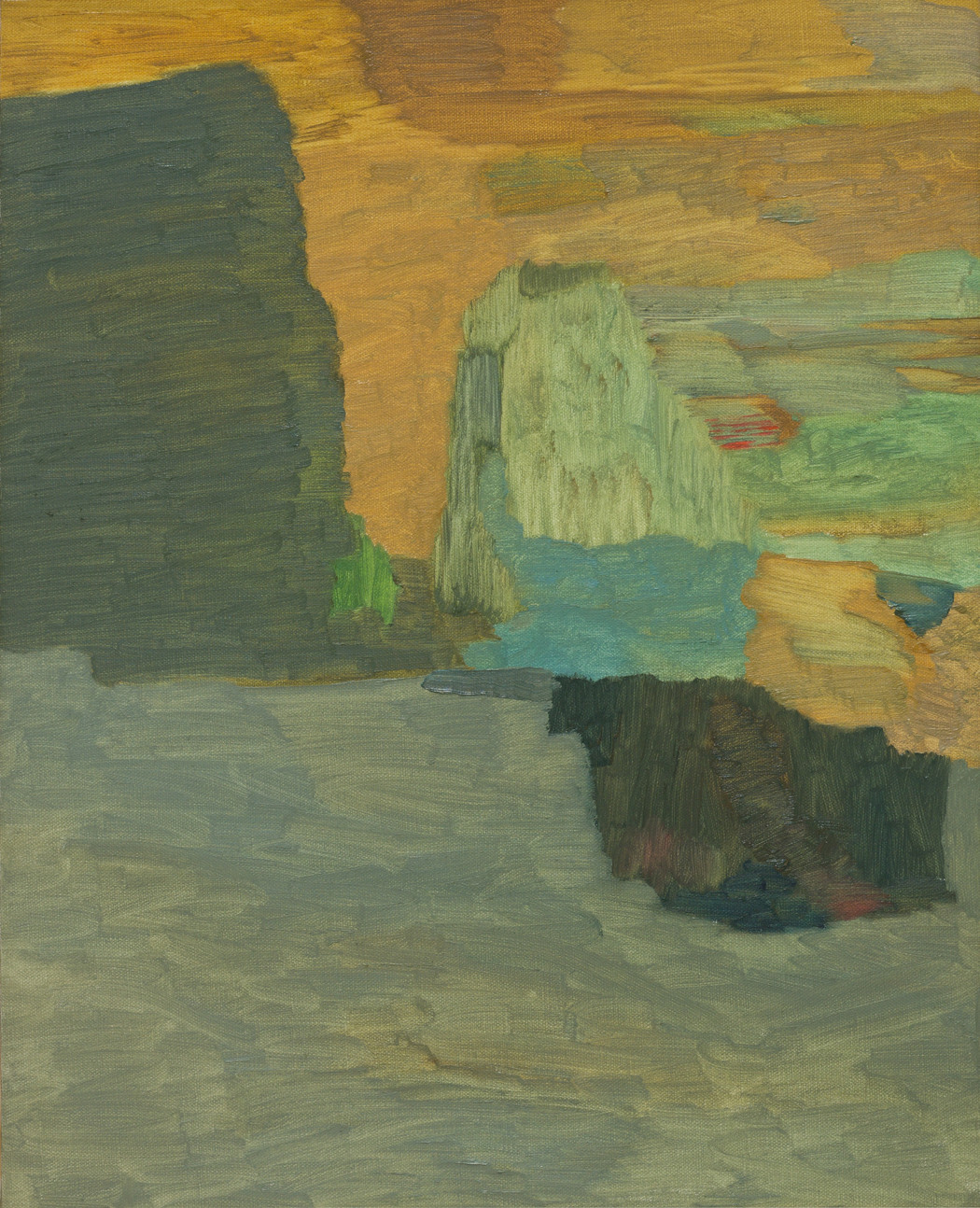 "A meander, in general, is a bend in a sinuous watercourse or river". So reads the Wikipedia description. Andreas Eriksson's new paintings have much in common with this natural phenomenon. The flat plains where the meander forms, are also present in Eriksson's artistry, geographically, as well as a metaphor for the canvas.
Meanderbilder is an exhibition of paintings. Eriksson has worked on these paintings, like a meander cutting through surfaces and layers of pigment. Starting nowhere and ending nowhere, erosion takes place across the entire surface. In some of the works one flow of brushwork is abruptly stopped short, in others underlying colour returns like a vein farther into the picture, painted over and then re-appearing. In nature, the material that seeps down through water and is deposited at the bottom is called sediments. Eriksson's paintings nearly always contain a hidden surface, a layer equal in significance to the immediately visible ones.
Andreas Eriksson was born in 1975 and educated at the Royal Academy of Fine Arts, Stockholm, 1993-1998. In 2014 Eriksson's large-scale one-person exhibition Roundabouts was shown at Bonniers Konsthall in Stockholm. In 2012 he showed works in the exhibitions The Imminence of Poetics, Sao Paulo Biennale, Pink Caviar, Louisiana, Humlebæk and in 2011 he represented Sweden at the Venice Biennale with a solo exhibition in the Nordic Pavilion. Eriksson is represented in the collections of the Louisiana Museum of Modern Art, Humlebæk, Centre Pompidou, Paris, the National Museum, Oslo and Moderna Museet, Stockholm. He works in Kinnekulle and Lidköping in Västergötland.
At the Market Art Fair April 17 to 19 at Liljevalchs Konsthall Galleri Riis presents a single work, a new monumental painting by Andreas Eriksson.