Group show
Corrupted Self
November 20 – December 20, 2014, Stockholm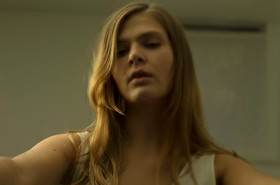 Opening reception Thursday November 20 at 5-8 pm
Corrupted Self takes the self-portrait as its starting point for an exhibition showing works by 10 gallery artists. The exhibition borrows its name from Morten Andenæs' work with the same title.
One cannot avoid oneself, but you can create a variety of filters between the viewer and the portrayed. In several of the works the motif is hidden and deal with various questions of representation and the difficulty of portraying the self. Artworks show traces of the creator and the person being portrayed. Sometimes this is the same person.
The manifestation of self take many forms, in this exhibition there are images of identity-creation in every sense, both as a purely artistic expressions but also in situations that are actually depicted; a shade on the studio wall or the camera visible in a reflection. In some of the works a human presence is felt only through the artist's imprint.
In portraiture, we encounter the subject through an intermediary – the artist. In Andenæs' corrupted self the subject seems to take command of her own image. Other works raises questions about the superficial as well as self-adjustments.
Portraiture observes and sometimes idealizes but in this exhibition many of the works seem to reflect a darker and more hidden version of the self. Corrupted Self is aimed at all of this: self-deception, to hide and deceive oneself but also the merger with, or transformation into, something else.
Participating artists: Morten Andenæs, Martin Erik Andersen, Per Inge Bjørlo, Andreas Eriksson, Hamish Fulton, Kristina Matousch, Daido Moriyama, Rallou Panagiotou, Fredrik Söderberg and Marijke van Warmerdam.