Dirkjan van der Linde
On the Surface
April 10 – May 11, 2008, Oslo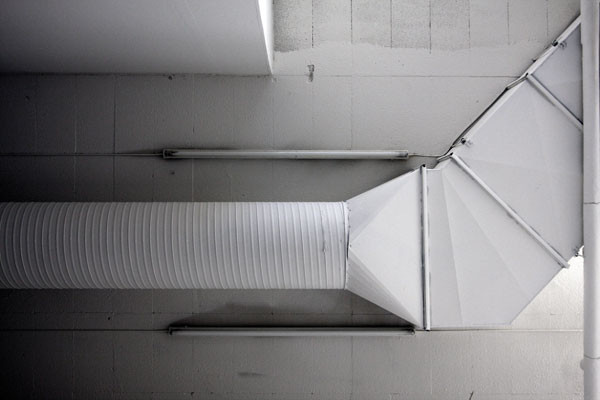 Galleri Riis will for the third time exhibit works by Dutch artist Dirkjan van der Linde (b. 1959).
van der Linde received his artistic education in Breda (Holland) and the Art Academy in Oslo. His works belongs within the extended definition of sculpture, where video, photography and sound all are integral materials, sometimes also in combination with simple and often architectonic structures in MDF. The use of sound in van der Linde's works has its explanation in his fundamental interest in working with three-dimensional (and digital) space. Sound becomes a space-defining element, as in the works "Jump" in 1999 and "Hair piece" from 2004 (both in Galleri Riis). The body of work also includes data-assisted drawings and digitalized film footage, as in the video-sculpture "Private eyes" (2004), which has been a permanent installation in Galleri Riis since 2005.
In this exhibition, Dirkjan van der Linde uses the gallery's entrance, corridor and show room, and presents two new soundless video projections in black/white, "The Magic Lamp" and "On the Surface", both from 2007/2008.
In addition is a pure sound piece without title, produced specially for the gallery corridor.