Eline Mugaas
I Make Another Room
March 15 – May 03, 2014, Oslo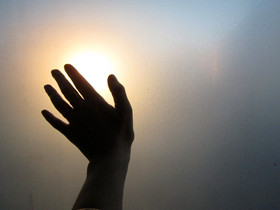 Galleri Riis is pleased to announce an exhibition with new works by Eline Mugaas, opening on Saturday March 15th.
The exhibition, her sixth with the gallery, consists of new analog and digital photographic prints in various sizes where Mugaas continues to investigate the coexistence of formal composition and accidental information.
The exhibition's title, I Make Another Room, is a sentence from a poem by Aram Saroyan. For Mugaas it speaks about a movement from one room into another; it is not limited, but continuous, something you can build on, and it is not solitary. Expanding on themes already visible in her previous exhibition in Galleri Riis 2010, Mugaas' work continues to combine the private and subjective with topographic depictions of urban environments and architecture. Several of the new works center around a small group of motifs from the artist's studio.
"How to be confined by a space. How the image "content" plays up against the edges of the photograph, what we perceive when we enter a room or walk through a city. Space and volume shifting around us as the light changes. The visual as a readable language. What happens by chance; the non-discriminatory gift from the camera."
---
"Sunspots in rooms where light becomes an opening in a wall where there really is none. Suddenly, in the image, that opening is one you can step through. It opens the space inside the wall, inside the head. And for the viewer, the cache of stored images they bring themselves."
On the occasion of the exhibition Galleri Riis will publish a 62 page artist book with a text by the artist and writer-publisher James Hoff.
Eline Mugaas (b. Oslo 1969) received her artistic education from The Cooper Union for the Advancement of Science and Art in New York City, and is considered one of the leading Norwegian artists practicing within the photographic medium. She also works with film and collage and curating, receiving praise for "Hold stenhårdt fast på greia di", an exhibition of activist and feminist art she co-curated with Elise Storsveen for Kunsthall Oslo in 2013. With Storsveen she has since 2009 published the fanzine ALBUM#. Mugaas lives and works in Oslo and New York City.
Opening reception Saturday March 15 from 12 to 4 pm.