Per Berntsen
Generator
May 15 – June 22, 2008, Oslo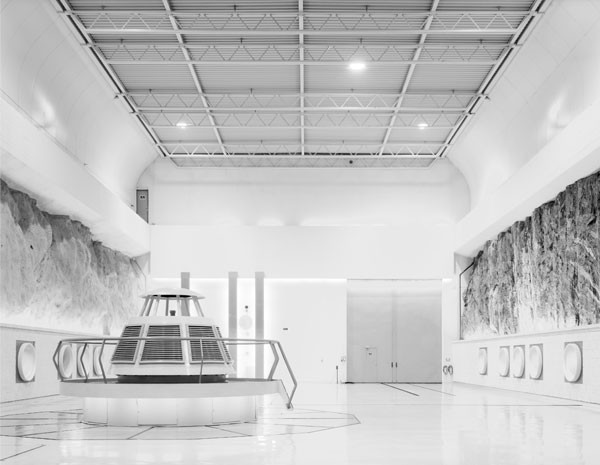 Galleri Riis will on Thursday, May 15th open our second exhibition with works by Per Berntsen.
Per Berntsen (b. 1953) is one of the veterans of Norwegian photographic art. Berntsen is educated in England in the second half of the 1970s and has actively exhibited since his debut in 1977 at Fotogalleriet (The Photography Gallery) in Oslo. Recent important projects are his re- photographing project Changes at the Norwegian Industrial Worker Museum, Rjukan, 2005, Industrial Landscape Grenland in Galleri Riis, 2002, and the mid-career retrospective of his work in Kunstnernes Hus (The Artists' House), Oslo, 1995. His works can be found in the collections of the Museum of Modern Art in New York, Bibliotèque Nationale in Paris and The National Museum of Art, Architecture and Design in Oslo.
Per Berntsen lives and works in Tinn, Telemark.
The exhibition at Gallery Riis includes 30 black-and-white photographs of generators from approximately 100 power plants from c. 1950 up till present. Between May and October 2007, Berntsen traveled to Sunnhordaland Power Plant, BKK, Sira-Kvina Power Plant, Statkraft and Agder Energi, among other power plants to photograph them. His photographs portray the machine halls as exceptional monuments within the last fifty years' industrial design, power plant architecture and -aesthetics. His works are executed as ink-jet on barite paper, all measuring 85 × 109 cm.
A book on the project's 100 photographs will be available on the occasion of the exhibition. The book includes texts by Øystein Ustvedt, art historian and curator at the National Museum of Art, Architecture and Design, and Beate Hølmebakk, professor at The Oslo School of Architecture and Design.