Per Berntsen
Metsä - new landscapes
September 05 – October 06, 2013, Oslo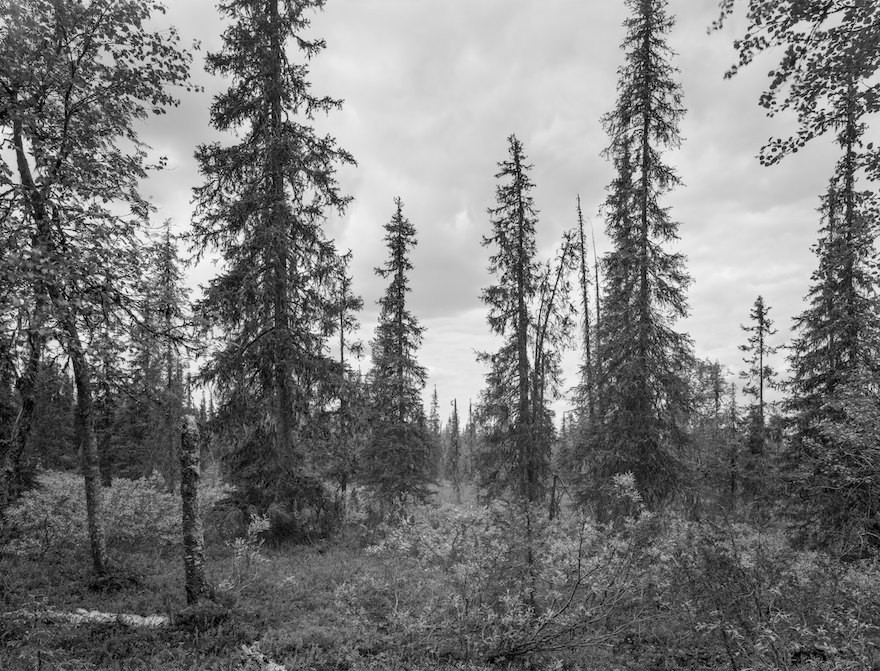 Opening reception Thursday September 5, 7-9 pm
Per Berntsen (b. 1953) is one of the veterans of photographic art in Norway and an important advocate for the medium's rise and acceptance on the local art scene. Berntsen was educated at Trent Polytechnic / Derby College of Art, England, during the second half of the 1970s and has actively exhibited since his debut in 1980 at Fotogalleriet (The Photography Gallery) in Oslo. Important recent projects are his rephotographic project Changes at the Norwegian Industrial Workers Museum, Rjukan, 2005, the 2008 publication and exhibition in Galleri Riis, Generator, documenting 100 generators from hydroelectric power plants in southern Norway, and Down Under Up North in Kirkenes, 2010. His works can be found in the collections of the Museum of Modern Art in New York, Bibliothèque Nationale in Paris and The National Museum of Art, Architecture and Design in Oslo. Per Berntsen lives and works in Tinn, Telemark.
The exhibition Metsä – new landscapes is a selection of photographs from the first part of an extensive project wherein Berntsen has set out to do an artistic documentation of the taiga, the landscape connecting the northern parts of Russia, Norway, Finland and Sweden. A flat landscape containing mainly marshland and coniferous forests. The exhibition will present 10 black and white photographs from Northern Finland and Sweden, executed in the summer of 2013 with a 16 × 21 cm large format camera, printed as ink-jets on baryta paper measuring 74 × 97 cm. The exhibition's title Metsä is the Finnish word for forest.
Rather than being a systematic and representative documentation or a geographic / biologic study, Berntsen considers the project as a typological overview. The emphasis on the landscape as form lends an obvious modernist feel to the images. The project applies a specific geographical, ecological and cultural identity – the taiga with its multicultural and multinational environment – to an artistic genre and method; the exploratory and investigative topographic photography. The exceptional richness of detail and sharpness of the image, lends a disturbing intensity to these uninhabited and apparently monotone landscapes. The images inspire an overreaching reflection on the ethnic, historic and political aspects of the area, as well as evoking the rooted feeling of familiarity and belonging this landscape imbues in many Scandinavians.