Arne Malmedal
New paintings
May 03 – June 21, 2013, Oslo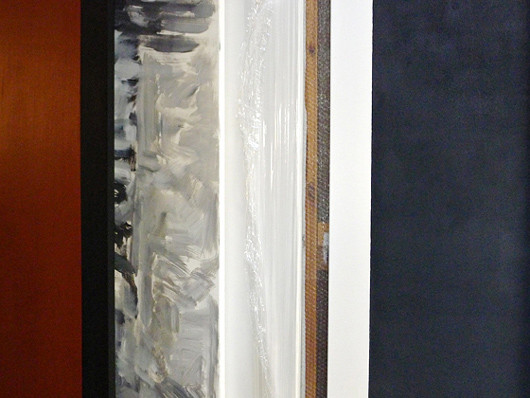 Opening reception Thursday May 2nd, 7-9 pm
Galleri Riis has the pleasure of presenting our fourth exhibition with Arne Malmedal (f. 1937), consisting of seven new large-scale paintings from 2012 – 2013. In contrast to his previous exhibitions in the gallery, wherein the paintings have been serial – either due to a limited palette or to a recurring motif – the new works are more individual in their expression. Spanning from minimal colour-field paintings via expressive compositions inducing associations to natural lyricism, to mental spaces of vast illusional depth. The use of e.g. paint rollers gives these new paintings an opulent texture, yielding a tangible and vigorous presence.
Arne Malmedal was educated at the National College of Art and Design, Oslo (1956-60), and held his first solo-show in 1963. Alongside a regular exhibition activity, he has been a vital figure on the Norwegian art scene. Founder and head of the department of Graphic Art in the Academy of Fine Arts in Oslo in the 1970s, and as Administrative Director at Kunstnernes Hus in Oslo in the 1980s, where he contributed to the realization and introduction of important exhibitions and artists to the Norwegian audience. Malmedal was honored with a retrospective exhibition in the National Museum of Art (Oslo) in 2003 and stands today as a Nestor in the Norwegian artistic community. Since 2007 he has frequently exhibited in Galleri Riis.
Parallel to the exhibition in Galleri Riis, Malmedal is showing in Kunstnerforbundet (Oslo) a series of paintings from 1990-94, a group of works that initiated his ongoing engagement with monochrome painting. The opening reception in Kunstnerforbundet will take place on May 2nd 6-8 pm and the exhibition lasts until the 2nd of June.