Lee Friedlander
The Little Screens
October 02 – October 26, 2008, Oslo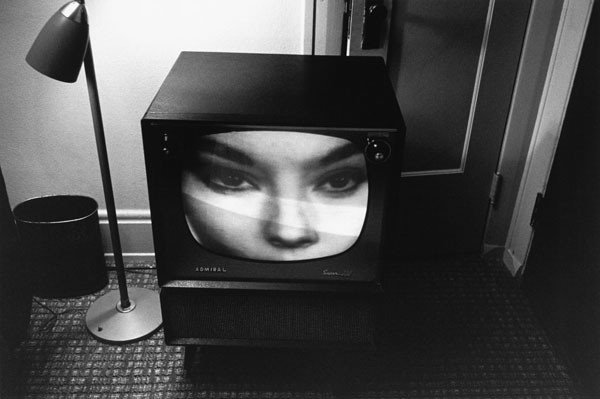 Galleri Riis continues on October 2nd its series with classic photography, with a suite of works by the American photographer Lee Friedlander (b. 1934).
His works were included in the legendary photography exhibition curated by John Szarkowski in the Museum of Modern Art in New York 1967, followed by many important exhibitions, the most recent being the large retrospective exhibition in MOMA in 2005. Friedlander lives and works in New York.
"The Little Screens" is a poetic series of photographs of interiors, all with a television set that is turned on. The TV screens show images from popular culture, political figures or C-celebrities of the time. The interiors are private homes and hotel rooms, and depict Friedlander's travels in the American landscape of the 1960s – and the feeling of melancholy attached to living a life on the road for a long period of time.
Walker Evans, who along with Robert Frank was Friedlander's great idol, wrote the preface to the "The Little Screens" – in which he called the pictures "deft, witty, spanking little poems of hate."
The exhibition at Galleri Riis is comprised of 34 small silver-gelatin photographs from 1962-1970, and is organized in collaboration with Peder Lund.