Håvard Homstvedt
Mole Fingers
November 15 – December 21, 2012, Stockholm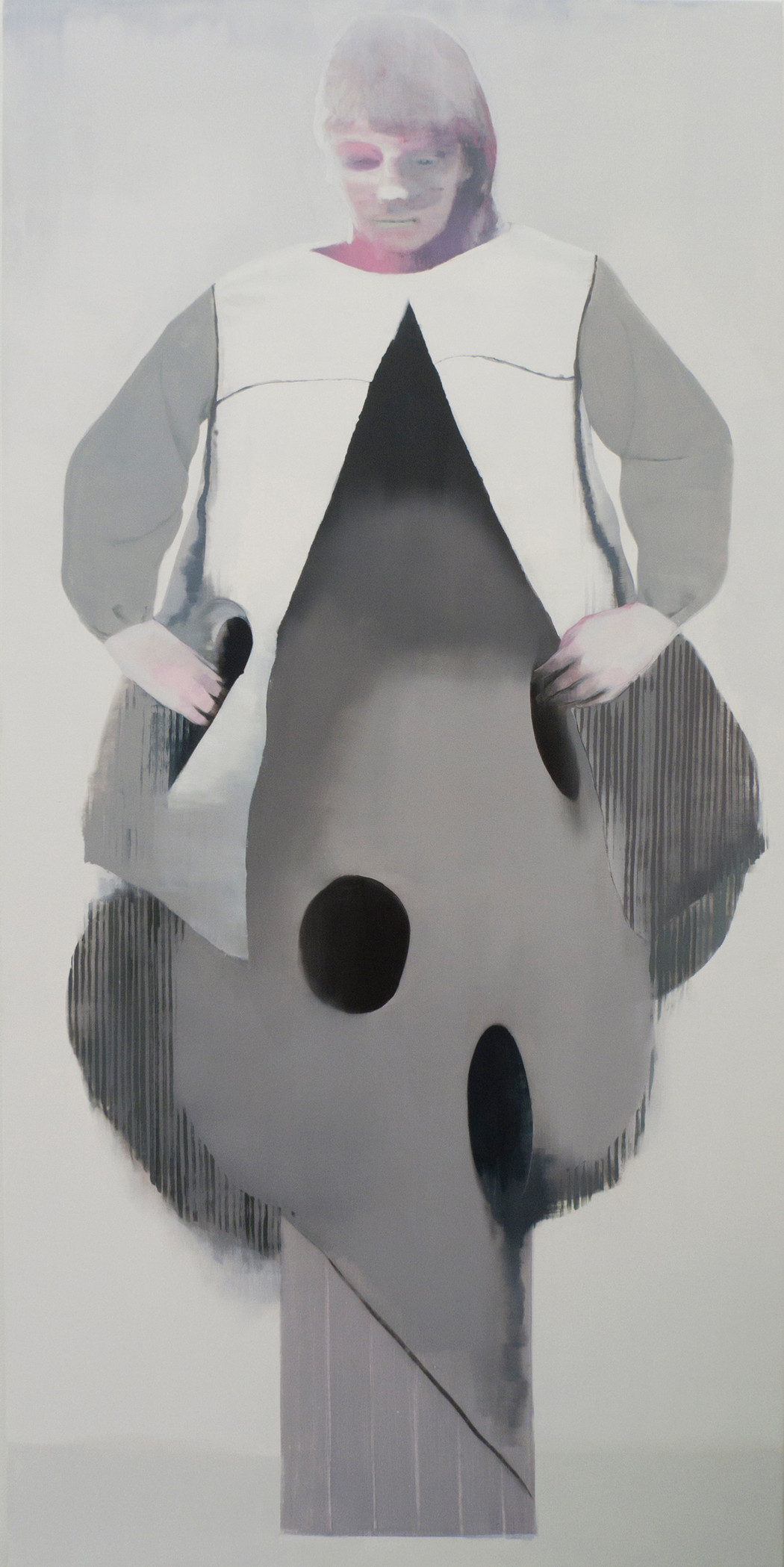 Opening reception Thursday November 15, 5-8 pm
Galleri Riis has the pleasure of presenting the first exhibition by Norwegian artist Håvard Homstvedt (b. 1976) in our Stockholm gallery. Homstvedt's paintings have been characterized by their textile-like surfaces and thoroughly treated canvases with varied materiality. Simultaneously working with multifaceted sculptural expressions; surreal painted bronze busts and idiosyncratic silhouette figures and reliefs intertwined with paintings in ambitious installations.
"Mole Fingers" is comprised of four big sized paintings and a coherent painterly composition made up of nine smaller works, all produced within the last six months and all evolving from the exhibition "Truth Pops a Reflex" in Galleri Riis Oslo in September 2012. The new paintings are atmospheric and translucent, with a mat and flat picture plane. Despite their lack of relief-like texture they still appear to have a tactile surface layer resembling mural plaster. The subdued colour scale is broken up by light blue, pink and yellow features, the themes are humoristic, cryptic and timeless. An interest in the genre crossing of art is manifest in Homstvedt's compositional underwork: his new paintings are founded on the anti-compositional ideas of abstract art. Underneath the figurative elements are vertical patterns inspired by old woodcuts along with the abstract art´s denial of classic painterly principles.
The scenes taking place in the paintings are reminiscent of stills from inexplicable chamber plays; frozen theatrical events with seemingly bizarre situations where various characters appear to be involved in complicated emotional relationships. The silence between lines, or a solitary person contemplating. In one painting, "Mole Fingers" a woman stands with her head slightly slumped, with a body shaped like an arrowhead, penetrated by holes. Her gaze realistic, the rest of the image is dreamlike. A paradoxical union pointing to the artists' interest in creating a method for depiction of felt emotions, rather than "reality". Who are these characters and how can we fathom these rooms? Homstvedt expresses boundlessness in his painterly decision-making and in doing so treats the viewer to a grand performance.
Homstvedt received his artistic education from Yale University School of Art (2003) and Rhode Island School of Design (2000). Recent exhibitions include annarumma, Naples and Galerie Anne de Villepoix, Paris 2011. Homstvedt lives and works in New York since 2003, but have recently had a residency at Cité des Arts, Paris. The artist-book "Ripple Sole" was published by Galleri Riis last year.