Stein Rønning
Austiére
September 13 – October 14, 2012, Oslo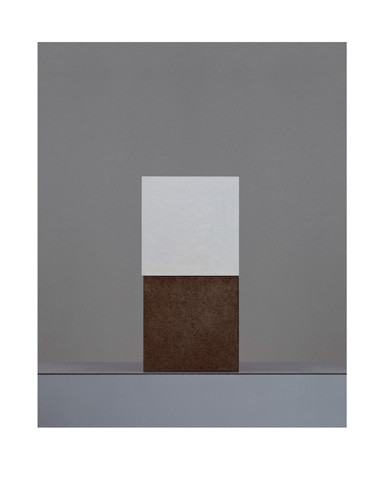 Opening reception Thursday September 13, 7-9 pm
Galleri Riis is pleased to present a smaller exhibition with new photographic works by Stein Rønning. Since his previous exhibition in the gallery 2009, Rønning has continued to develop works based on the interplay and careful arrangements of plain, but precise, boxes built from various wood. The arrangements are photographed, then further reworked digitally and printed in a variety of techniques and sizes, thus allowing a three-dimensionality to form a complex and compressed picture plane.
Rønning has stated about these works: "It always dealt with the actual and the possibility for that to become more of itself (…). It implies that something is built, that this something is 'seen' and that this 'seen' belongs to the built."
Resembling the prossess in which these works have developed from built structure to picture, the title Austiére is created; words combined and twisted, as a fictive supplement adjusted to a situation. For the artist it imbues references like St. Augustin´s spiritualization, remorse and redemption as well as the english word austerity.
Stein Rønning (b. 1953) lives and works in Oslo and has held several professorships, most recent in Bergen National Academy of the Arts from 2008–11. After years devoted mainly to teaching, he has during the recent years exhibited frequently in groupshow, among them in Gallery D.O.R., Brussels, MOLAF, Bergen, Nordnorsk Kunstmuseum and Carnegie Art Award. Rønning will have a major survey exhibition in Kunstnernes Hus, Oslo, 2014.