Dan Wolgers
Hidden from view
March 08 – April 22, 2012, Oslo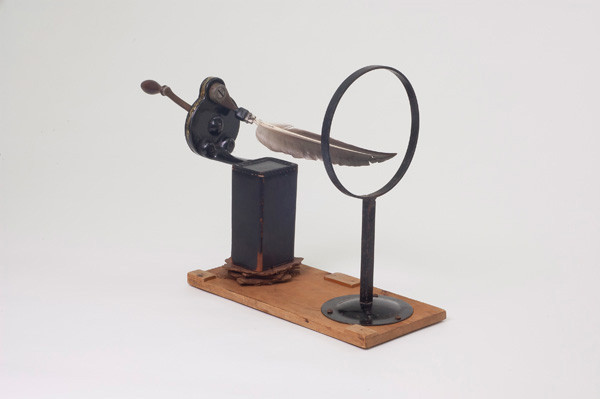 Opening reception Thursday March 8 7-9 PM
Galleri Riis has the pleasure of presenting our eight show with the Swedish artist Dan Wolgers (born 1955). Wolgers is one of Scandinavia's most influential – and talked about – artists in his generation. Through almost 30 years of practice, and within his unique poetic conceptualism, through wit, surprise, provocation and obstinate challenges, his art has evoked feelings and created debates, most specifically in the Swedish art scene. But it has never been about pranks or beeing insincere; Irony is far from the case, rather the work is marked by a childlike questioning shaped by a wise man. Wolgers has brought matters to excess, penetrated the absurd, and repeatedly revealed the melancholy hidden behind laughter. His works and exhibitions may just as well linger on one or several aspects of basic human needs and yearnings – physical or metaphysical – as discussing the challenges of artistic output. With the development of his artistic practice, his audience has broadened.
This exhibition "Hidden from view" is a version of the exhibition in Galleri Riis Stockholm in September 2011, and consists of a series of 13 graphic prints and a small number of objects. The works hold a familiar tender sadness, added is a new sombre obscurity; hidden from view. The prints' motifs vary between depictions of isolated objects and views of mysterious rooms seen through mirrors. Inside the mirrors one can imagine or possibly conjure traces of human activity. The sense of something out of reach beyond the surface, unfolds as awareness rises about the inaccessibility in their depth – looking in you are in the mirrored room depicted. Contributing to the dense mystical expression, is the fact that the motifs used are snapshots from the webpages of an auction house for antiquities, digitally and manually worked and printed in the classic graphic teqnique photogravure.
The sculptures present in the exhibition reflect the atmosphere of the prints in their scarce form. Some are mobile and are driven by a winch, others are static – all of them somewhat glum. Like the rotating bird feather which – despite endless rotation – never will caress the inaccessible circle. All that the feather will ever be able to touch, is the air between itself and the desired circle's inner wall. About the exhibition, Wolgers says, "Yearning is the privilege of man, possibly also grieving".
Dan Wolgers lives and works in Stockholm and in Gotland, Sweden. He was educated at the Royal College of Art from 1980-85, where he later, in the years 1995-98, served as a professor. He is represented in major museum collections througout the nordic countries and has completed several public comissions.